Have you been told you need a home structural engineer, and have no idea what to expect?
You are not alone.
Most people find out they need a structural engineer to look at a property when they are buying, selling, or tackling a remodel.
Often times they feel rushed to hire a professional because they are in a real estate contingency window or their project was put on hold due to a pending building permit.

We understand how stressful this can be.
This blog has compiled a list of the top 12 most commonly asked questions by first-time home structural engineer clients.
If you want answers, but don't know where to start, you've come to the right place.
Here we go.
This is a loaded question. Structural engineers work on a variety of projects in many different industries.
However, at the core, they all do one thing.
They analyze the structural integrity of buildings or structures. Put more simply, they determine if the building's "bones" are strong and optimally performing.

Home structural engineers perform inspections to look at various components of a home, such as foundations, framing members, beams/columns, or attic trusses.
Typically, they are called out to a property because of a specific concern with one aspect of a home.
This could be symptoms such as a bowing foundation, sagging floors, cracked ceilings, or general settlement.
It is their job to determine if the issue is a structural concern, and if so, what solutions need to be implemented to correct the problem.
2. What qualifications does a home structural engineer have?
It takes years for an engineer to become licensed with the state.
Typically, they spend 4-5 years studying for their bachelor's degree in civil engineering and then graduate to a 5 year internship working underneath a P.E (professional engineer).
Of course there are also rigorous license exams required before the intern can be approved for licensure.
To verify that your hired engineer's licensure is up-to-date in the state of Minnesota, click here.
3. Why do I need a home structural engineer?
There are several reasons you may want to consider hiring a home structural engineer. Remember that every home was built according to a specific design. If the "bones" of that design are altered in any way, it may be necessary to consult with a structural engineer.
If one aspect of the home is altered, the load distribution throughout the whole home can change. If this is not addressed, your home could literally fall down or have serious damage.
Listed below are some examples of when to hire a structural engineer:
A home inspector "red flags" an item on your home inspection report
New construction build
Your city's building official may require a structural engineer to approve building alterations
A structural component of the home was accidentally altered
Large foundation cracks or bowing
Additional loads installed such as granite countertops, hot tub, fish tank, pool table, piano, solar panels
Heaving concrete, driveways, or garage apron
4. My foundation is cracked, is there a real problem?
Small foundation cracks are usually not a problem. However, keep your eyes on cracks over ¼" in size, especially if you live in a cold climate!
Cracks can make your home vulnerable to a perpetuating issue because of the freeze/thaw cycle.
If water infiltrates a crack then freezes in cold climates, the crack can continuously grow, making your foundation unstable and vulnerable to ongoing water intrusion issues.
The question to ask is "why is my foundation cracking or bowing in the first place?" A home structural engineer can perform an inspection of the property to diagnose the root issue and determine if the current state of the foundation is structurally sound.
Many times the foundation strength is adequate even if a crack is present. However, if the crack was left in the current state, it could lead to bigger problems. Because of this, an engineer may suggest that you perform a few simple repairs such as filling the crack and implementing a proper water management system.
Other more serious issues could be incorrect backfill soils meeting the outside of the foundation, faulty foundation design, or underground springs. These problems may be costly to fix, but a home structural engineer can provide you with solutions.
5. What is the difference between a general home inspection and a structural home inspection?
A general home inspection is performed by a home inspector. Their inspections are intended to provide a "health" overview of most systems in the building including: the HVAC system, interior plumbing and electrical systems, roof, attic, floors, windows and doors, foundation, basement and some minor aspects of the existing structural components.
This kind of inspection is a great idea (and sometimes required by mortgage lenders) for anyone purchasing a property because it may uncover hidden issues within the home.
Unveiling problems provides negotiation power or allows the buyer to walkaway all together.
To see a sample home inspection report from a trusted local vendor click here.
Keep in mind, if a home inspector has an issue with any of the structural components of the home, they may suggest you hire a structural engineer to further investigate.
A structural inspection is performed by a state licensed structural engineer. It may be a visual (taking measurements) or intrusive (looking inside walls) inspection to determine the structural soundness of a home or building's weight bearing components such as foundation, trusses, posts, beams, columns, and other framing members.
During the scenario of a home sale transaction, the buyer or seller would hire the engineer to perform the inspection generally because a home inspector "flagged" an item of concern on their report such as a cracked foundation (very common).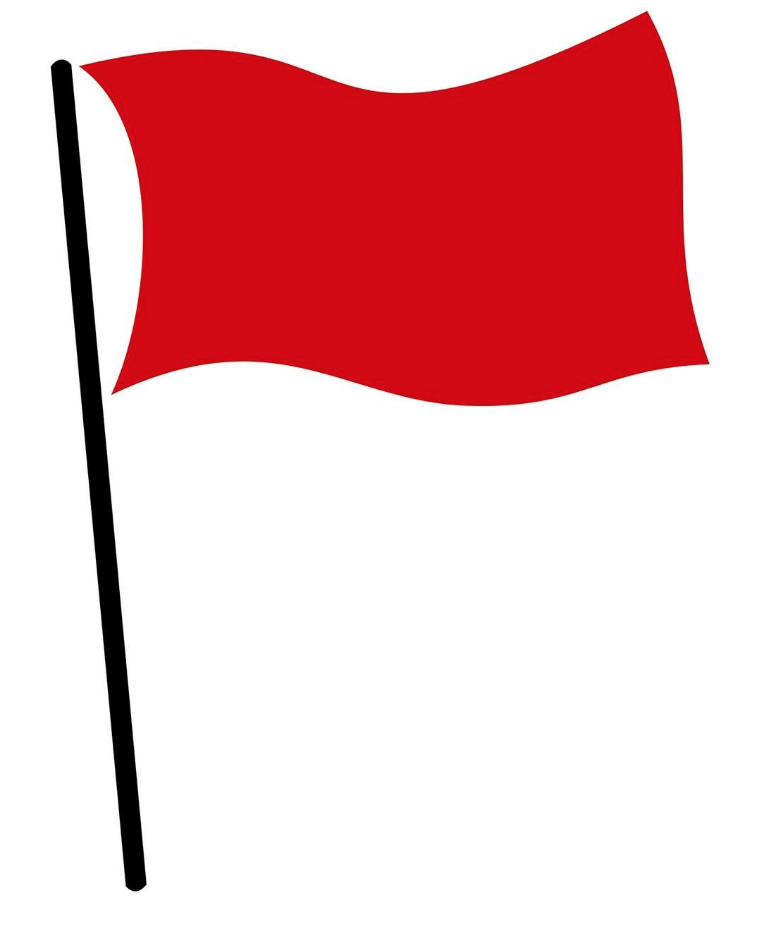 However, the structural inspection could also look over the entire structural system if desired by the client. This is not as common because it can get expensive, and it's typically unnecessary.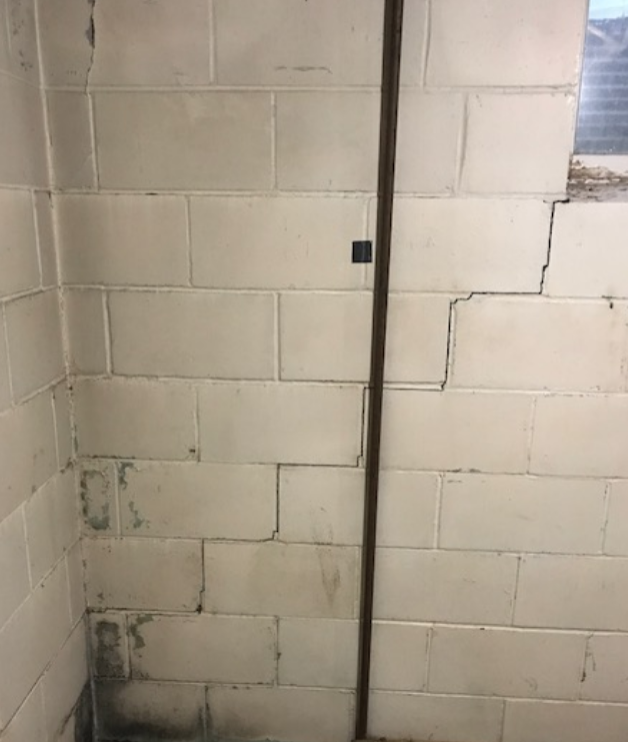 6. What does a home structural inspection include?
All structural engineering firms have a slightly different process, but there are a few big picture procedures that are similar throughout the industry.
Inspection: The structural engineer will typically perform a visual inspection based on your concerns. Data, such as necessary measurements or thermal imaging, will be gathered. They may need to look in the attic or basement depending on the circumstances. We recommend being on site when your engineer performs the inspection. This is a good time to ask them any questions you may including advice on future remodel plans etc.
Analysis/Calculations: When the structural engineer returns to the office, they will perform an analysis of their findings. They may also need to examine blueprints, perform complex calculations, or research specific building products required in the work scope. This is where a majority of the work takes place. Even though the engineer may only be onsite for a brief time, it is common for them to spend hours analyzing the project before finalizing the outcome.
Report of Findings: Finally, the licensed structural engineer will typically compile their data/findings into an official stamped structural engineer report. The information included in the report depends on the type of project. For instance, a remodel project may need to include more details than an engineer's foundation inspection report. During a remodel, a contractor may require a report which includes a detailed scope of work or drawing to assist in obtaining a building permit. In a real estate transaction, a mortgage lender may need a more simple report with a stamp/signature endorsing the foundation is structurally safe before the bank will release funds to a borrower. Be sure to talk with your engineering firm ahead of time to explain your exact needs and requirements. If the home structural engineer knows the purpose of the visit, the process will be smoother and hopefully, give you peace of mind!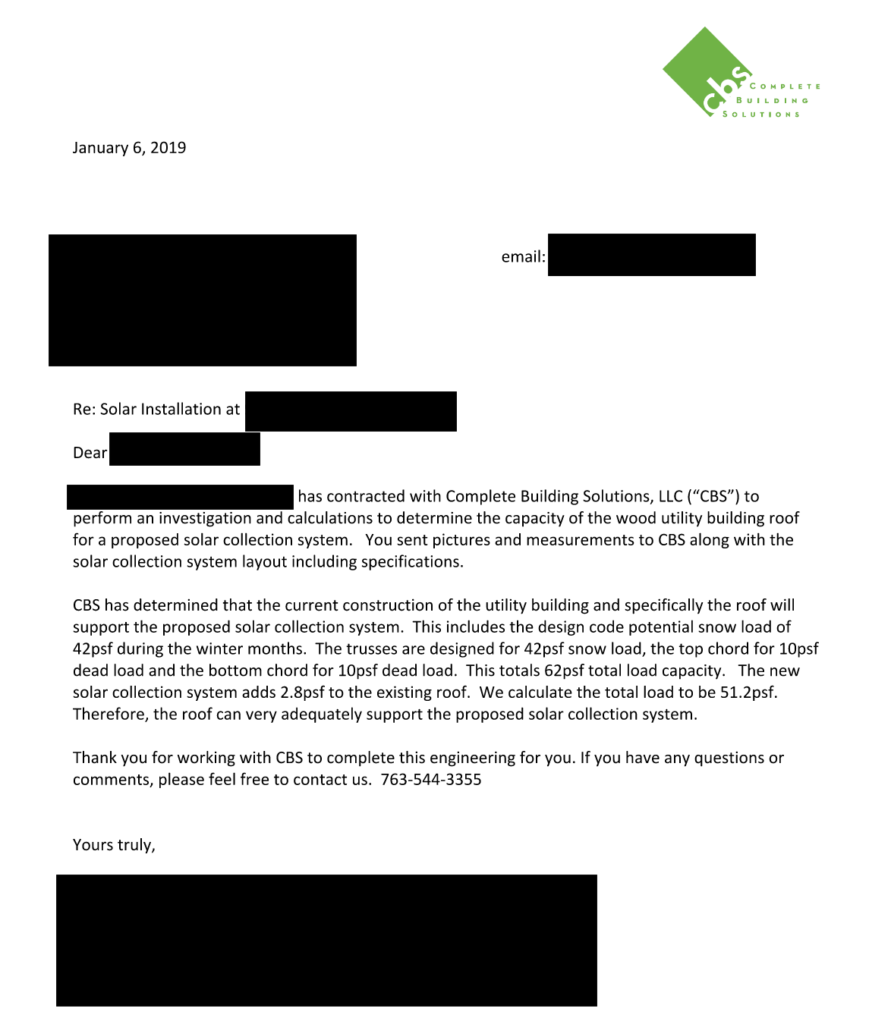 7. What does a structural engineer's report cover?
A structural engineer's report is basically an assessment of a building's structural integrity. It identifies areas of concern and provides a remedial course of action if necessary.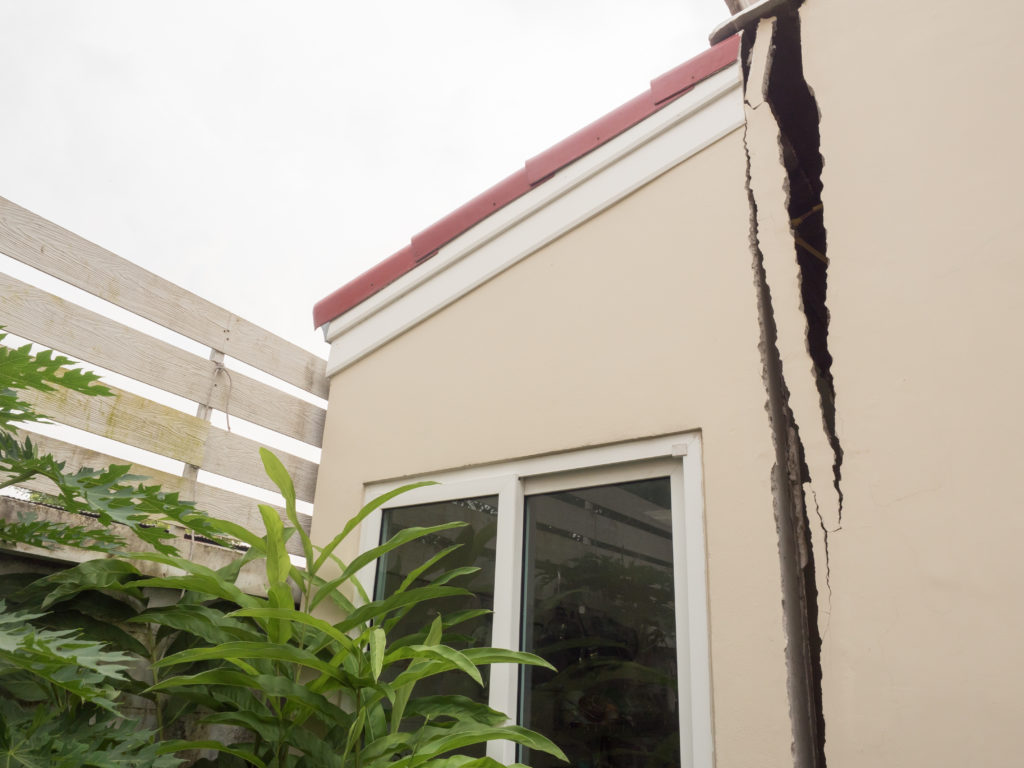 The information included in the report varies based upon the type of project at hand.
For example, a remodeling project will require a scope report which details the specific building process and materials to be used during build.
This information is very useful for a contractor, but also makes it easier to pull a building permit.
On the other hand, a condition report will affirm the condition of the structural element/s in question.
There will also be general recommendations on how to preserve the integrity of that component, but a step by step scope will not usually be laid out.
If you need a home structural engineer's report for a specific reason such as to gain funding from a mortgage lender or to obtain a building permit from your city, be sure to have that discussion up-front with your engineer.
This is important information for the structural engineer to know for the inspection, analysis, and report generation phase.
In order for them to help you, they need to know the goal of the project.
8. Should I be concerned with emerging cracks in my ceilings and walls?
A home structural engineer's response to this question will probably be "how old is the home?"
If you are living in a home built less than 10 years old and are seeing continuously new cracking, it could be indicative of poor construction or underlying issues.
This would be a good reason to hire a structural engineer.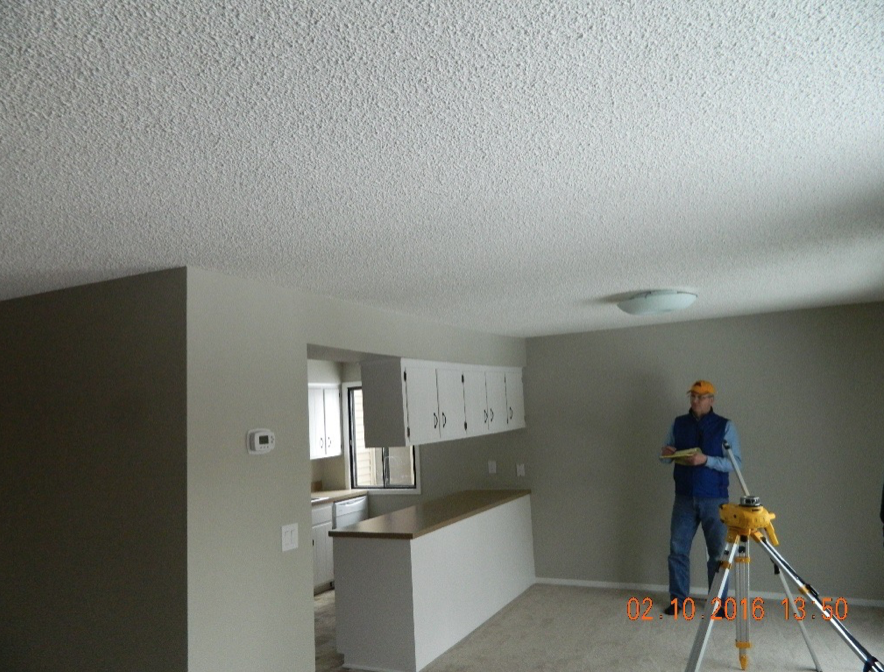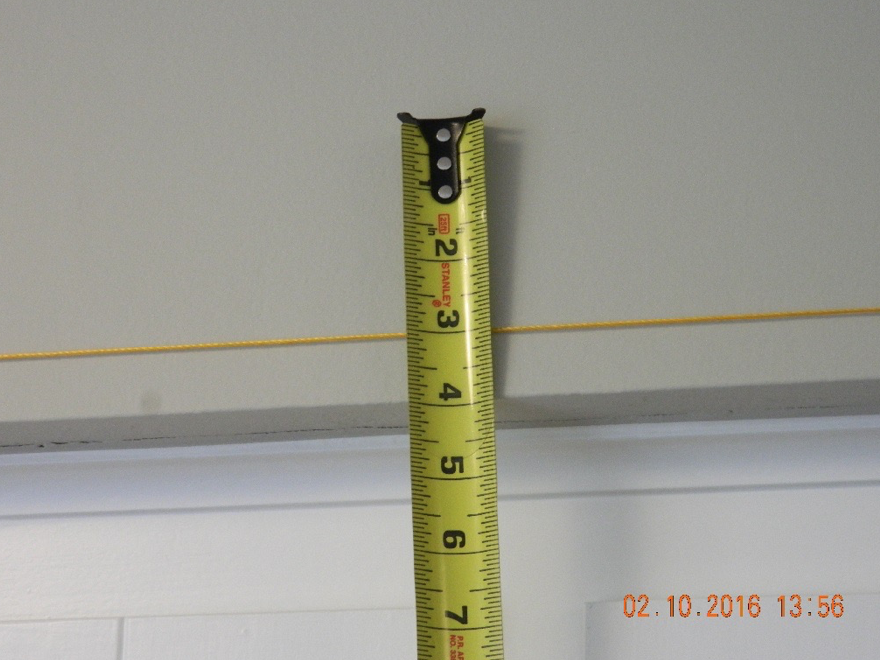 If you are living in a 100 year old home and have sloping floors and cracked ceilings, we may be less concerned (as long as new settlement is not occurring).
We expect to see this kind of settlement in older homes simply because they were not designed for deflection the way they are today.
However, if new settlement is occurring, there may be a structural change or non-optimal interior humidity levels which should be examined by a structural engineer.
The engineer may also ask if you have remodeled lately or made any changes to the home.
Anytime additional load is installed, a structural engineer should be involved to ensure the home's design can handle the extra weight, and if not, what reinforcements need to be installed to make it safe.
Something as simple as installing granite countertops could cause deflection/cracking in the home. It's a good idea to hire a structural engineer when installing any of the following:
Piano
Fish tank
Solar panels
Countertops
Hot tub
Deck
Solid wood bookshelves
Kitchen island
Tile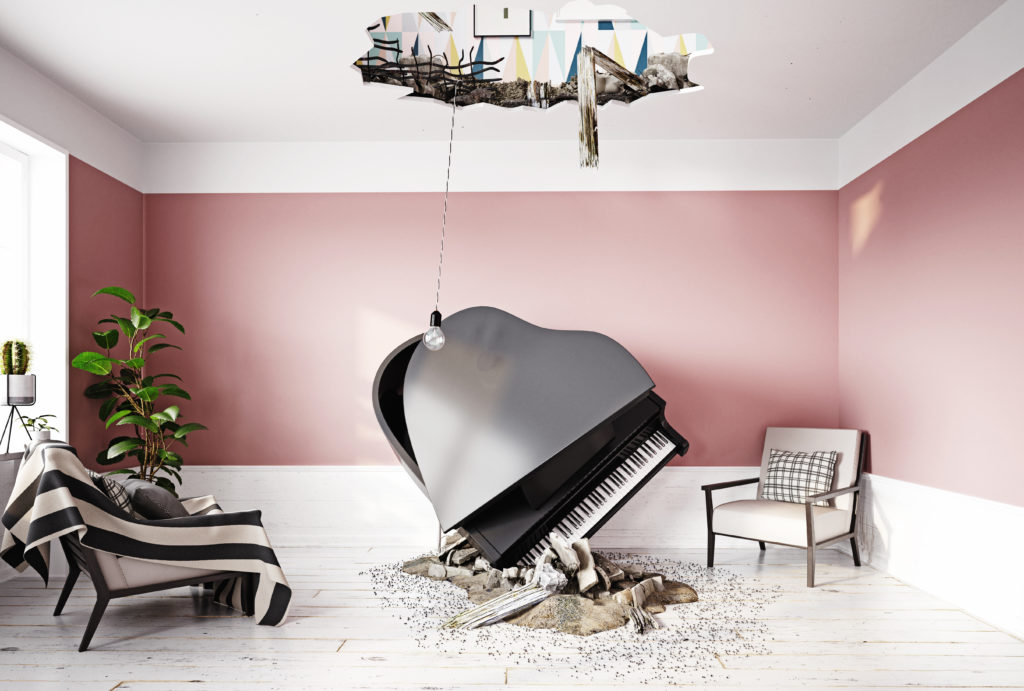 Framing alterations or changes to any structural components also call for a structural engineer's involvement.
Not only do most cities require this for a building permit to be pulled, it's just a good idea to ensure your home doesn't fall down.
There have been cases of people accidentally removing load bearing walls resulting in home collapse.
I bet they wished they paid the money for an engineer's recommendations. Sometimes these problems may not show up immediately so…beware!
9. What does a home structural engineering inspection cost?
Most engineering firms charge by the hour, so inspection costs depend on the type of project and the time it takes to complete it.
On average engineering firms charge $250.00-$350.00/hr.
A standard inspection, such as a foundation inspection, will typically take about 2-3 hours costing you about $400-$700.00.
However, more complicated projects, perhaps a remodel with 4 load bearing wall removals, may take a bit longer costing somewhere in the $600-$1400.00 range.
Remember, it's NOT the physical time on site that racks up the bill. It's the time behind the scenes, analysis, calculations, research, & report generation, which dictates your invoice.
Engineers cannot afford to be wrong! One mistake could cause a catastrophe and a ruined career.
This is why an engineer will take the necessary precautions to be 100% certain about the job at hand.
Not all jobs are priced by the hour.
Larger projects, such as a second story addition, will typically be quoted ahead of time.
The best way to find out what your large project will cost is to send blueprints or plans to the engineering firm for an estimate.
Some simple projects may require little to no engineering (lucky you) while others could cost $3,000-$7,500.00 (or more) for a complete set of engineered plans.
It doesn't cost you anything to plan ahead and get a quote or two.
10. How far out are home inspection engineers booked? Can you complete my project on my tight timeline?
Most engineers get daily phone calls from flustered customers asking how soon they can get on the schedule.
This is completely normal because most homeowners did not plan on needing to hire a structural engineer.
Often times they are calling because a third party, such as a mortgage lender, home inspector, contractor, or city building department, told them they needed an engineer in order to move forward with their project.
The housing market is simply booming right now in the year 2019 with 2020 not looking to be any slower.
With that being said, most structural engineering firms are exceptionally busy. This can make it challenging for customers with a home transaction contingency window or halted remodeling project to meet their tight timelines.
To combat this, do some research. Some firms do have designated residential engineering departments equipped to handle tight turnarounds.
Google is a great place to start searching if you do not have a referral from your contractor, architect, realtor, or design team.
Use the phrases "residential structural engineer near me" or "home structural inspection near me" for most accurate search results.
11. What are signs of structural damage to a house?
Sometimes there are clues that structural damage has occurred in your home:
Settlement after a structural modification during remodel/addition/other
Sloping/uneven floors
Gaps where walls and floors meet
Sticky windows/doors
Bowed walls
Ceiling/wall cracks
Cabinet doors that swing open
Stair-step cracks in brick or stone work
Front porch or stairs pulling away from house
Cracked or leaning chimney
Cracked attic truss
None of the items on the above list guarantee that structural damage has occurred.
However, they can be a cause for concern.
Have a home structural engineer inspection performed to understand the structural status of your home and the possible solutions to prevent existing issues from becoming worse.
12. How to prepare for a home structural inspection?
Remember, most home structural engineers work by the hour, so being prepared could save you some money on the back end.
Here are a few tips you can do to make the process run smoothly.
Send documents: Prior to inspection, ask the engineer what documents they need to move forward with the project. This could be things like: blueprints, other plans, home inspection reports, information required by a city building inspector, insurance paperwork, photos, etc.
Clear debris/blockages from access points: Ask the engineer what elements of the home they require access to. If they need to look at footings, make sure debris/other blockages are cleared out of the way so the engineer can see what he/she is looking at. If the engineer is looking at your roof, make sure there is no snow/other debris blocking their view.
Inform your engineer of challenging access points: Let the engineer know about challenging access points. Some home's attics are hard to enter. For example, if the only way to enter your attic is through a tiny crawl space, let the engineer know. This information may impact which team member they send out for the job.
Hopefully by now you were able to get all or most of your questions answered regarding home structural engineer inspections.
If you have a question that was not listed here, please comment below or reach out to us here.