Have you been told that you need a structural engineer foundation inspection to move forward with a home purchase?
Or
Have you noticed a new crack in your home or commercial building's foundation that is concerning you?
If so, this blog is for you.
Your foundation is literally responsible for holding your building upright. It is a good idea to have a structural engineer foundation inspection performed prior to home purchase to ensure the "bones" of the building are solid. This is especially important if you notice something suspicious such as walls cracks (we will go into these "red flags", keep reading).
It is also smart to hire a professional engineer if you've detected newly developed cracks in your building's foundation.
Read on to learn more about foundations, when to be concerned (or when not to be), what to expect during an inspection, and the costs involved.
What is a Foundation?
Before we dive in, you may be wondering what exactly a foundation is. A foundation is defined as "the lowest load-bearing part of a building, typically built below ground (source).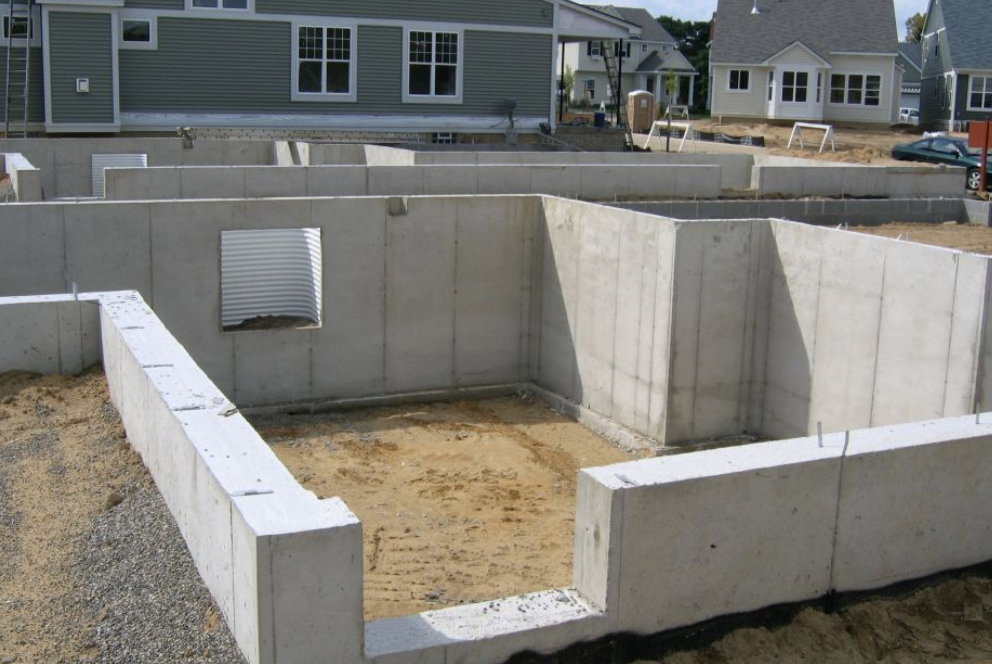 At its most basic level, there are three components necessary for optimal performance:
The ability to bear the load of the structure above
Groundwater resistance
Capability to function as a barrier to water and soil vapor
Regardless of the type of foundation you have, it must meet these three basic criteria.
Some examples of common foundation types are listed below: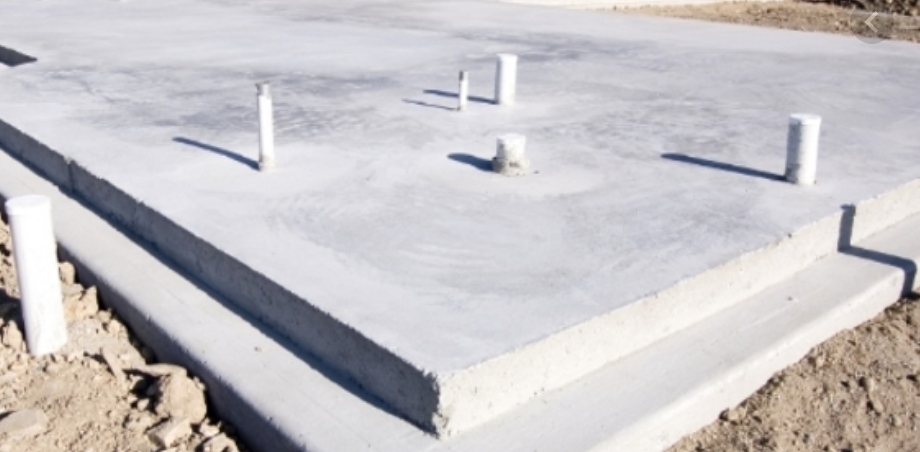 Slab foundation
Crawl Space foundation
Basement foundation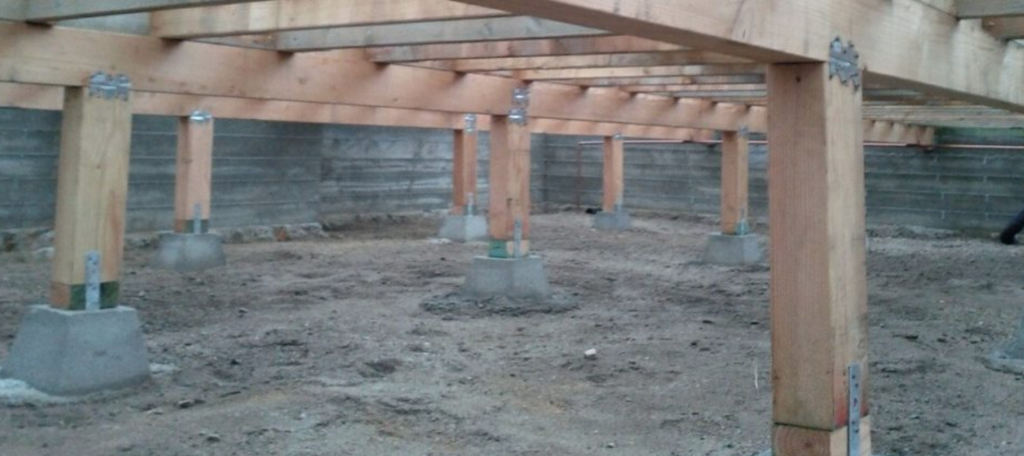 This blog will NOT go into the details on specific foundations types, but keep your eyes peeled for an upcoming blog which will cover this topic in greater depth.
Now, let's jump into the nitty gritty on structural engineer foundation inspections.
What is a structural engineer foundation inspection?
A structural engineer foundation inspection is performed by a licensed structural engineer (credentials are "PE") to ensure a foundation's structural integrity is intact.
An inspection such as this will provide you with useful information about the foundation such as:
if the building is safe to occupy
if existing cracks threaten the structural integrity, and if so, how they should be repaired
if the freeze-thaw cycle is affecting your foundation, and if so, how to stop more damage from occurring
if your foundation has shifted and how that affects the rest of the structure (i.e. water in the basement, uneven floors, or safety issues)
This information can bring peace of mind that your foundation is safe, can encourage potential buyers in a home sale transaction to move forward with their buying decision, can be useful documentation for tracking any future structural movement, and may be useful when pulling building permits for future remodels/additions.

Ultimately, it's nice to know that the home you live in is structurally sound and able to withstand the test of time.
Reasons to have a structural engineer foundation inspection:
You may have a variety of concerns on your building prompting you to reach out to a structural engineer for a foundation inspection.
1. A home inspector requested further evaluation of the foundation by a structural engineer to ensure structural integrity
There are times when a general home inspector may request a client to seek a structural engineer evaluation. Typically, this would be for cracks in poured concrete walls/block foundations that are larger than ⅛", severe movement/bowing, or for uncommon foundation designs such as wood foundations. This is because structural engineers have specialized knowledge in foundation design and can provide structurally sound solutions if complicated issues exist.

2. A mortgage lender (or other party) requirement:
An unsafe/under performing foundation can compromise the building's longevity. A mortgage lender wants the "insurance" or confidence that they are investing soundly in the building by getting a certification from a structural engineer. Lenders also want to make sure the potential home buyer has the resources to fix potential issues and also have the ability to pay the mortgage. Some lenders may require borrowers to fix problems.
3. You are purchasing a home as an investment property or flip house:
Before investing in a new property it is always a good idea to make sure the structure's bones are strong. If you discover later that the foundation is bad, you may end up draining your budget on unplanned repairs.
Sometimes these foundation issues are so large that a demolition becomes the best financial option. Ooof…talk about a huge change of plans! Spending less than $1,000.00 to have a foundation inspection up-front looks very reasonable compared to that.
However, maybe a demolition was your plan from the start, well a bad foundation doesn't matter in that case.
4. You notice that an existing crack has grown larger or new shifting has occurred:
Most cracks under ¼" in size are typically structurally safe and sound. However, it is still a good idea to have the cracks examined by a professional in case repairs are necessary.
Depending upon the climate you live in, the freeze thaw cycle may affect your home. If water is able to infiltrate a crack, then that moisture freezes during cold temperatures, the expansion and contraction of ice and water can cause the cracks to grow over time. If this cycle is affecting your home, a professional can tell you how to stop the cycle before other issues arrive.
A structural engineer can also help determine the cause of any shifting or movement of foundation walls. Many times the issues have to do with incorrect soils. Soils, like clay, will hold moisture in the ground. Moisture around your foundation can cause a lot of problems because of hydrostatic pressure.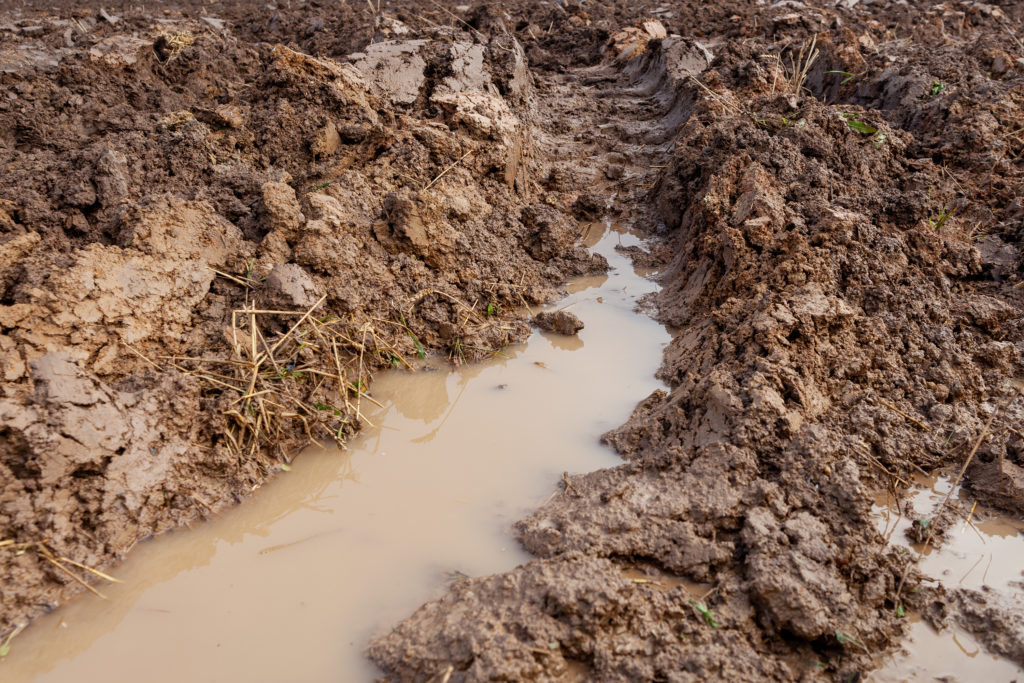 In this context, hydrostatic pressure can be described as the inward & downward pressure exerted on your basement/foundation walls from water pushing against it.
Not only do you have water putting a tremendous amount of pressure on the walls, but if temperatures drop enough, that water next to your foundation will freeze and expand causing even more pressure to occur.
When the ice freezes, you may notice cracking, shifting, or bowing. Overtime, this can cause serious issues. 
To read about a real life example of a cracked foundation (deemed structurally sound) and the corresponding structural engineer advice, click here.
5. You simply want peace of mind that your foundation is sound
Home or building owners will sometimes hire a structural engineer to evaluate the current state of their foundation to bring peace of mind that their investment is being properly maintained. Smart building owners know that preventative care is much more efficient than waiting until problems arise. Plus, if a building owner ever does want to sell the property, maintenance records are beneficial to have on hand.
6. Building department requirement for a remodel/addition or other work

There may be instances when you need a structural engineer foundation inspection in order to pull a building permit. You may want to add a second story on your home or like some, build a green garden above your garage; if so, you want to know the foundation can hold the extra weight. Talk to your contractor and city building officials about the requirements for your building project.
What does a structural engineer foundation inspection entail?
Every structural engineering firm's process is unique, but most will include a few basic steps:
–A visual inspection of the foundation
The structural engineers will look at the foundation/basement walls and check for signs of structural movement like ceiling/wall cracks or sloped/uneven floors inside the home as well as moisture, mildew or general water inside the basement.

For poured, block, and slab foundations, the perimeter of the house will be examined to look for cracks, brick veneer issues, fascia board conditions, etc.

If your home/building was built with a pier/beam foundation, the engineer likely would physically enter the crawl space and make notes on the internal climate; is it damp or musty. Building members such as piers, joists, and beams will be examined as well.
If cracks or shifting are found, measurements will be taken of the displacement. Photos will be taken of any/or all findings.
– A visual inspection of the surrounding landscape
Often times, improper water management can cause foundation issues. The structural engineer foundation inspection should take into account the grading around the foundation as well as the roof water management system in place or lack of one.
They may even consider the types of soils surrounding the foundation as well as shrubbery/large tree roots nearby.
All of these factors can affect your foundation's conditions and if managed poorly can lead to cracks, structural issues, and basement water.
– On site communication
The engineer will communicate their findings with you throughout the inspection and answer any of your questions. If you have any specific concerns, be sure to verbalize these while the engineer is on site.
-A stamped engineer report of findings
This report could include findings, photos, diagnosis, suggestions, or even a scope of repair if necessary. Typically, a report such as this, will be sufficient to satisfy your mortgage lender, building department, contractor or personal needs.
However, be sure to communicate with your engineer the reason for your inspection and any specific criteria you may need in the report. This will help the structural engineer understand your expectations and tailor the report for your needs.
What does a structural engineer foundation inspection cost?
Pricing for structural engineering inspections will depend on the size and complexity of the project.
Elements that could affect your fees:
Square footage
Project complexity
The professional's expertise
Building location
Access to foundation
For basic residential homes, you could expect to pay between $400-750.
Larger more complex projects could cost upwards of $1,000-3,000.00.
At first glance these charges could seem high, but remember the value an inspection and report delivers.
It could save you from buying a home with hidden issues leaving you with thousands of dollars in unplanned repairs, or provide you with a maintenance schedule to prevent serious issues from appearing.
Potential homebuyers have also used a structural engineer report to negotiate a lower price for the home they want to buy!
How do I find a residential structural engineer to perform my foundation inspection?
–Get a referral: Check with your home inspector, contractor, building department, or architect. Often times these professionals work closely with structural engineering firms and may have insight on the best firm for you.
Check with Google: When you search "structural engineer near me" in the search bar you will get a good idea of local firms near you. Be sure to look at their reviews. This will tell you a lot about their turnaround time, pricing, and overall customer satisfaction.
–Websites like Porch.com, Angie's List, or HomeAdvisor: These websites could provide you with some vendor options, but often require personal information input into their database. They have even been known to share your personal information with 5-10 different vendors causing your phone to ring off the hook. We recommend going direct vs using Home Advisors.
Hopefully this blog helped to answer any questions you may have about what a structural engineer foundation inspection is; what it costs; why you need one; what to expect; and how to go about scheduling an engineer. For further questions check out www.cbsmn.com or call 763-544-3355 today.