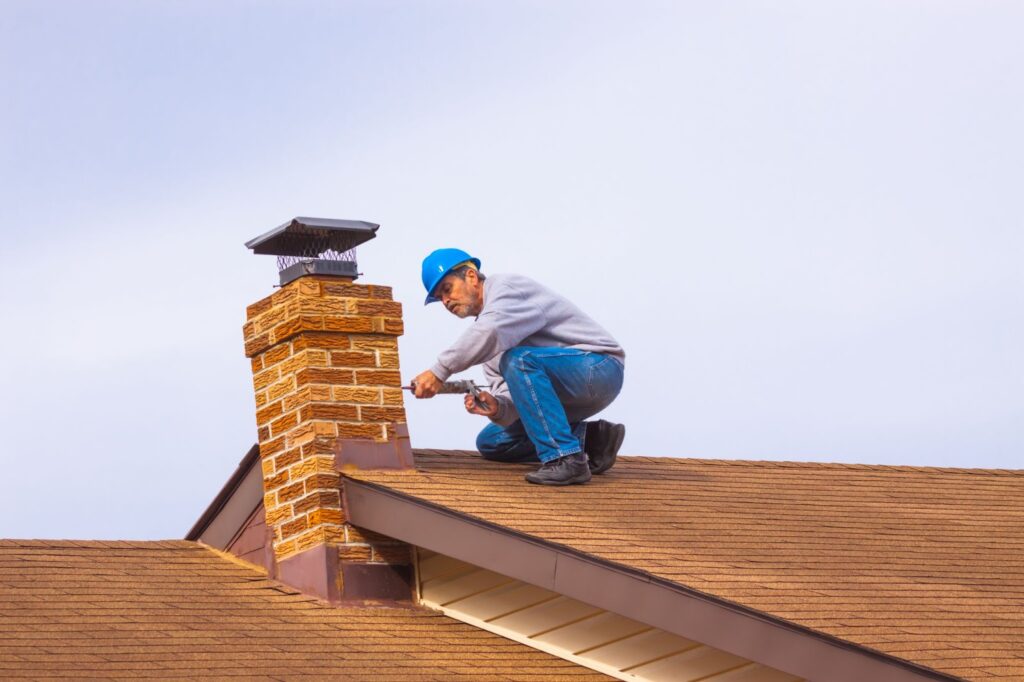 Did you know if you have a wood burning fireplace it should be inspected annually? Does this seem absurd? Many people have never had their chimney inspected…not once.
Turns out, it's actually a pretty serious thing. The National Fire Protection Association believes that an approximate 53,600 fires reported in 2011 were due to heating equipment involved. That equates to 400 deaths, 1,520 injuries and $893 million in direct property damage.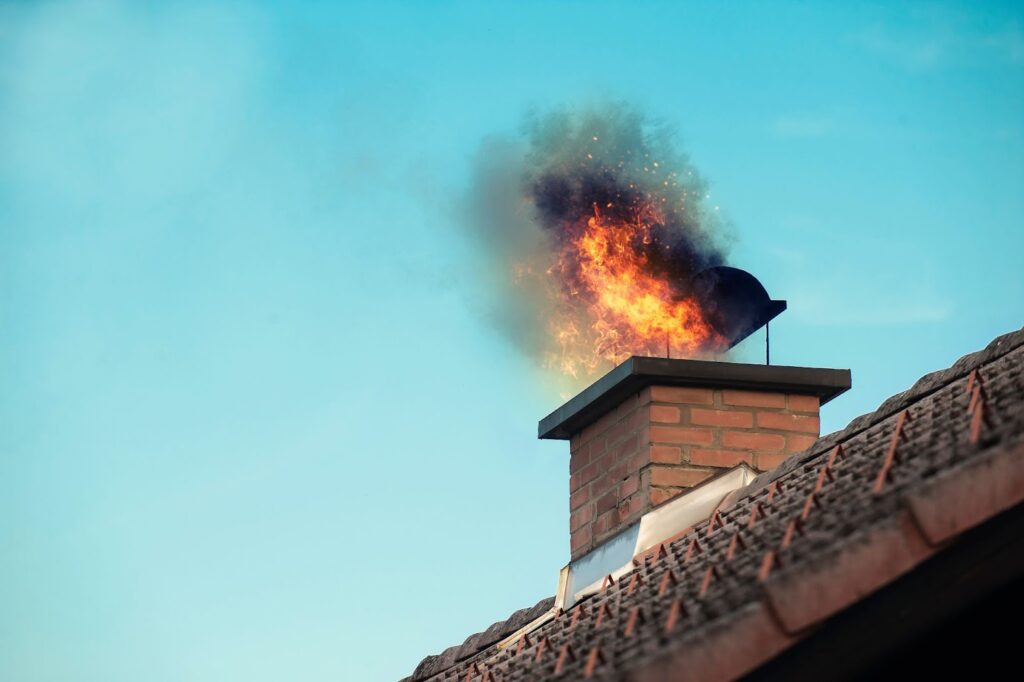 What caused the fires? It appears the leading cause was from failure to clean creosote from solid-fueled heating equipment, primarily chimneys.
Yikes!
Here's another fact, "Confined fires, those fires confined to chimneys, flues or flue burners, accounted for 87 percent of residential building heating fires. (USFA)"
These stats alone get the point across. Chimney inspections (and chimney cleaning) are important.
If you haven't had a chimney inspection (especially following the recent purchase of a home) or know that you need one, this blog will provide you with the in's and out's of the process.
We will go over:
What a chimney inspection is (including the various levels of chimney inspections)
What happens during a chimney inspection
How often a chimney inspection is needed
Who to hire for a chimney inspection (qualified chimney technicians as well as when a structural engineer is needed)
If a chimney inspection is included in a home inspection
Chimney inspection costs
And so much more….
Read on to learn all that there is to know on chimney inspections.
What is a chimney inspection-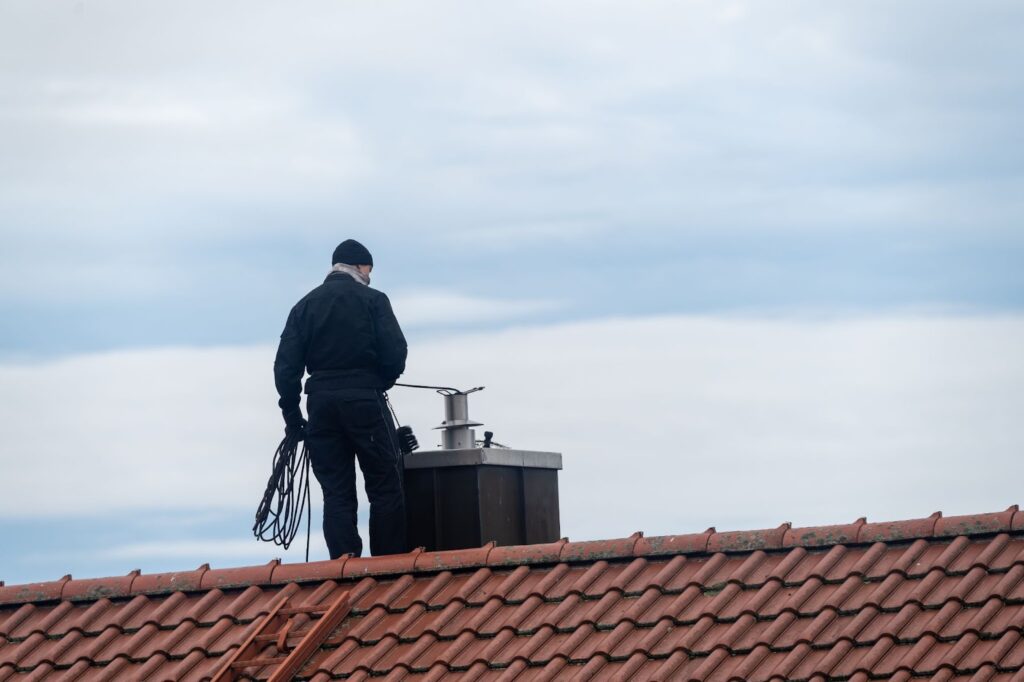 A chimney inspection is when a certified chimney sweep inspects the condition of your fireplace to ensure it is safe to use and functioning properly. Home inspectors will often tell you that most wood burning masonry fireplaces have issues. And yes, these issues can be huge fire hazards. They can also lead to problems such as water leaks, structural deterioration and animal invasion. This is why it's important to have an annual inspection performed. At the inspection, maintenance and cleaning recommendations can be made to keep the fireplace and chimney in good health.
It may be helpful to know a little bit more about the various types of chimney inspections out there. In general, there are three different "levels" of chimney inspections: Level 1, Level 2 & Level 3.
Level 1 chimney inspection-
Level 1 chimney inspections are scheduled annually for chimneys with no obvious changes or performance issues. It's the most basic inspection that can be obtained. The following components may be examined: Chimney Cap, Firebox, Damper, Chimney Crown, Smoke Chamber, Chimney Exterior, Mortar Joints, Masonry, Defect in the Chimney Flue or Chimney Structure.
Level 2 chimney inspection-
Level 2 chimney inspections are a step-up from level 1 inspections. Not only is everything from level 1 covered, but a closer eye will be focused on the fireplace, wood stove, furnace, other appliance, and the complete chimney system (every single joint and surface is checked).
A closed circuit camera will be used to examine the interior of the chimney to look for concealed issues particularly in the flue.
Due to common problems with masonry fireplaces, The National Fire Protection Association (NFPA) recommends a level 2 chimney inspection anytime there is a sale or transfer of a property. It would also be a good idea to obtain a level 2 chimney inspection for a new fireplace or insert installation, the relining of a chimney or when a fuel source has been switched or upgraded.
Here are a few real life situations that can be caught by a level 2 chimney inspection:
Furnace compatibility- Newer furnaces are not always compatible with clay or tile flue liners. This is problematic for obvious reasons.
How far a chimney extends from the roof- There are codes set in place for a reason. If your chimney is not meeting the safety expectations, an inspector can call it out.
A damaged chimney flue- It is very common for a chimney flue liner to have missing mortar at the joints or even cracked tiles. If this is the case, the fireplace is not safe for use. Without a camera these defects can easily go undetected and are a huge fire hazard.
Level 3 chimney inspection-
Level 3 inspections are the most invasive form of chimney inspection and are required if there is suspected damage to concealed areas of the chimney. They are also essential after a chimney fire or severe weather incident.
The inspector will incorporate all components of typical level 1 and 2 inspections. Then, invasive procedures may be necessary such as removing drywall adjacent to the chimney, concrete chimney crown, interior walls or other locations.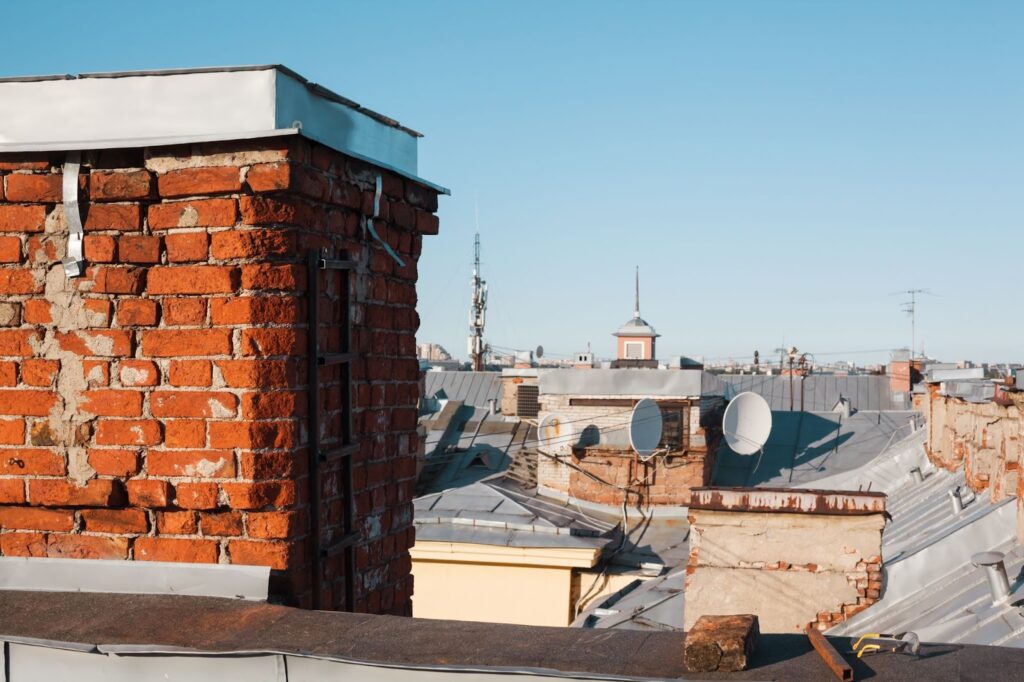 If there are structural concerns at play, a structural engineer will need to be present during this inspection. This is true anytime there are underlying structural integrity issues in a building.
In order to assess the problem accurately and create solutions to reinforce the structure, a structural engineer is essential. They will do an on site inspection then assess the problems and create a report of findings.
If necessary, structural engineers may also provide you with a structural drawing or a scope of work. Be sure to ask your structural engineer what their process and deliverables are.
Get a free quote on your project!
Ready to start your project? Reach out to Complete Building solutions and get a quote absolutely free.
What happens during a chimney inspection-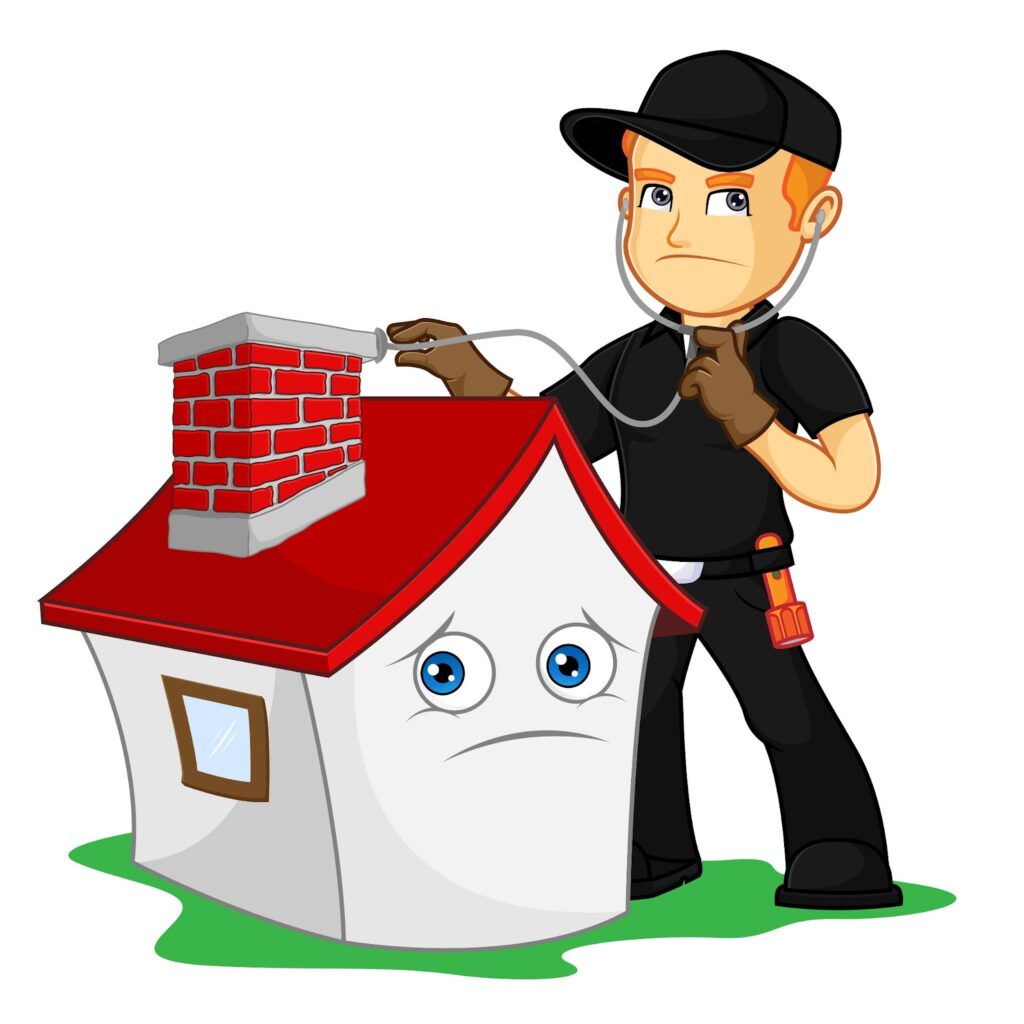 At this point, you probably have a decent idea about what happens during a chimney inspection (section above). Depending upon the level of inspection being performed, different activities will take place.
Annual chimney inspections are recommended by professionals in the industry and by the National Fire Protection Association (NFPA). It's actually more important than you may think.
Here's why.
Even one winter's worth of creosote and debris build-up could cause issues such as fires or carbon monoxide toxicity.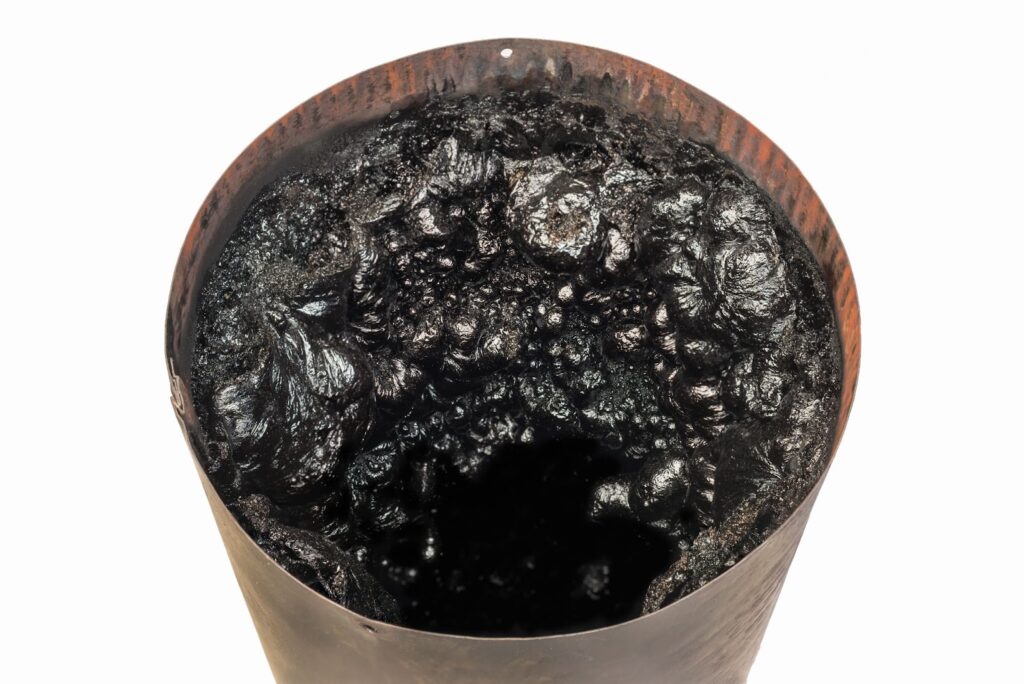 "Fireplaces or chimneys are involved in one out of three home heating fires. Creosote – a sticky, oily, combustible substance created when wood does not burn completely – rises into the chimney as a liquid and deposits on the chimney walls, and plays a role in 19 percent of all home heating fires each year (NFPA)."
So, in order to keep your fireplace in good condition, avoid health hazards and house fires, it's important to schedule an annual inspection preferably in the fall before winter arrives.
Level 1-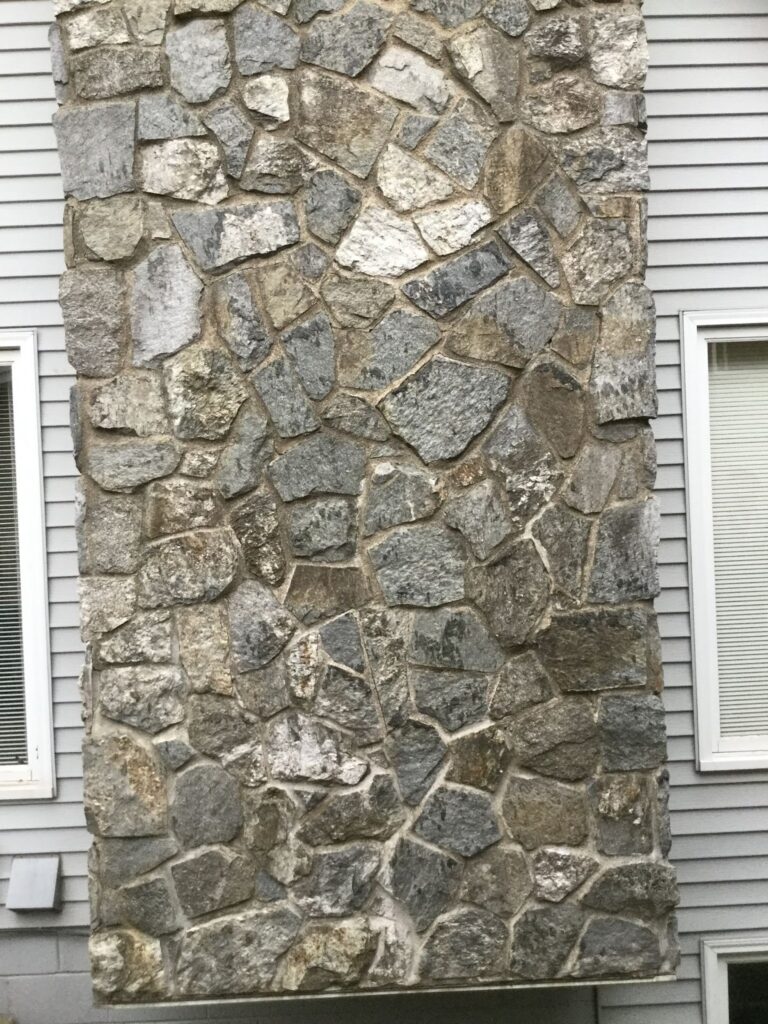 If your chimney is functioning properly, has no known issues and is used every winter, or if you have recently purchased a new home, you may expect to have a level one inspection (note-we recommend a level 2 inspection on all masonry wood-burning fireplaces when a home is being purchased). It's a good idea to schedule a chimney cleaning at the same time if it's not included in the inspection.
First off, annual chimney cleaning is recommended by professionals in order to keep the chimney free of creosote and other debris. It also makes it easier for the inspector to see the interior of the chimney.
The inspector may visually inspect the following areas of the chimney: chimney cap, firebox, damper, chimney crown, smoke chamber, chimney exterior, mortar joints, masonry, defects in the chimney flue or chimney structure, signs of defects or cracks in the exterior portion of the chimney as well ensure there are no obstructions inside the chimney.
If problems are found, the inspector will provide you with recommendations for repair or may even recommend further evaluation.
Level 2-
Sometimes, a level 1 inspection is not thorough enough. For instance, if any issues were discovered in a level 1 inspection, they may need to be looked at in more detail via a level 2 inspection. Or, if a home was recently purchased and the fireplace has not been used in years (or it's a masonry wood-burning fireplace) it may be a good idea to cover your bases with a level 2 inspection prior to use.
Everything in a level 1 inspection will be covered, but in much greater detail. A special video camera may also be used to inspect the inside of the flu.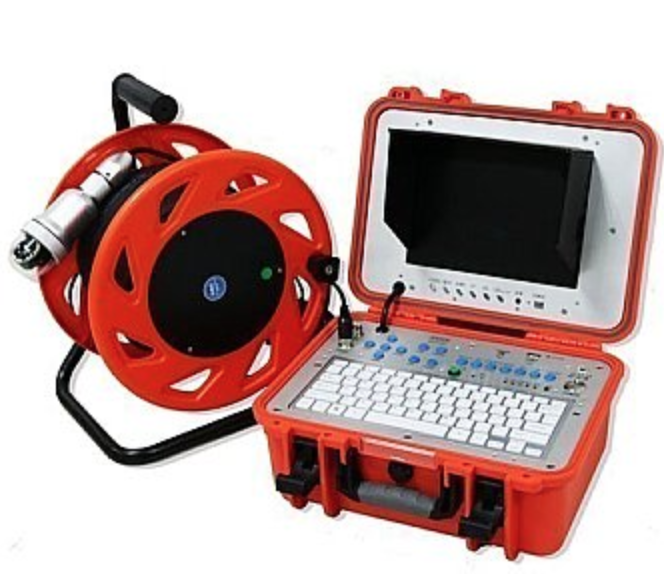 A report will usually be generated for the homeowner describing issues & necessary repairs.
Level 3-
Level 3 becomes necessary if findings from level 1 and level 2 inspections indicate a concealed issue needing further forensic investigations. This kind of inspection typically becomes invasive, meaning walls or structural members may need to be removed or cut into.
Check out the burnt sheathing around this fireplace.The culprit? A smoke chamber inadequately parged with mortar. An issue like this never would have been discovered if the homeowner hadn't been re-siding his house. And yes, this was not an invasive investigation. The homeowner got really lucky and was able to stumble upon a serious fire hazard. However, removing siding is just one example of the routes an invasive investigation could go down.
Now, here is where it gets interesting. There are actually scenarios when a structural engineer will need to be hired.
A structural engineer will need to be involved whenever structural members of a home are being altered, cut or removed. If any issues exist which affect the structural integrity of the chimney or home, an engineer will be at the helm, designing temporary supports or permanent solutions.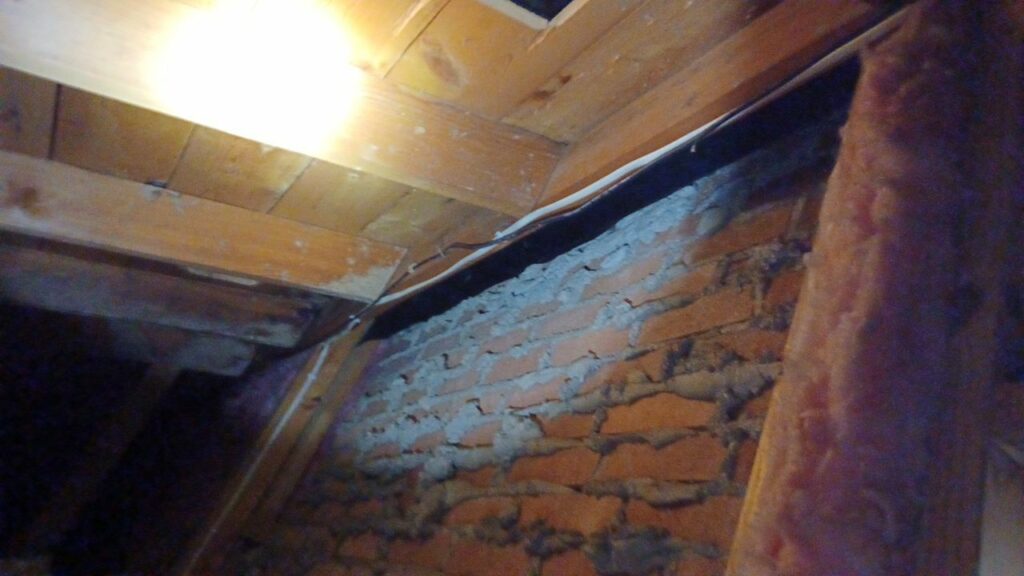 Every structural engineering firm works a bit differently, so be sure to ask any questions you have about your process.
We will provide you with a generalized picture of how a structural engineer chimney inspection could look:
First meeting: The client will contact the engineer and inform them of the issues at hand. The engineer will probably request existing chimney inspection reports, photos or other important documents for their review.
The initial inspection: The engineer may need to take a look at the chimney prior to the invasive inspection. If this is the case, they will schedule a time with the homeowner to visually inspect the area.
The invasive investigation: The engineer will meet the homeowner and any other professionals needed (such as a contractor if walls are being removed) on site. The engineer and/or other professionals will work together to gather the evidence they require to make a proper assessment. Photos will be taken.
The analysis: The engineer will perform a detailed analysis of the problems at hand. Depending upon the homeowner's requirements, the engineer may generate a basic report of findings, a report of findings with recommended repairs, a scope of work dictating the necessary repairs or may even create a structural drawing.
Note- Do not assume that all of these deliverables will be included in a basic report of findings. It's important to understand your options up front, so ask questions. For instance, if a complete chimney rebuild is needed, your contractor and city building department may have certain requests such as a scope of work or structural drawing. Find out what your team needs so your engineer can best service you.
How often should I get a chimney inspection-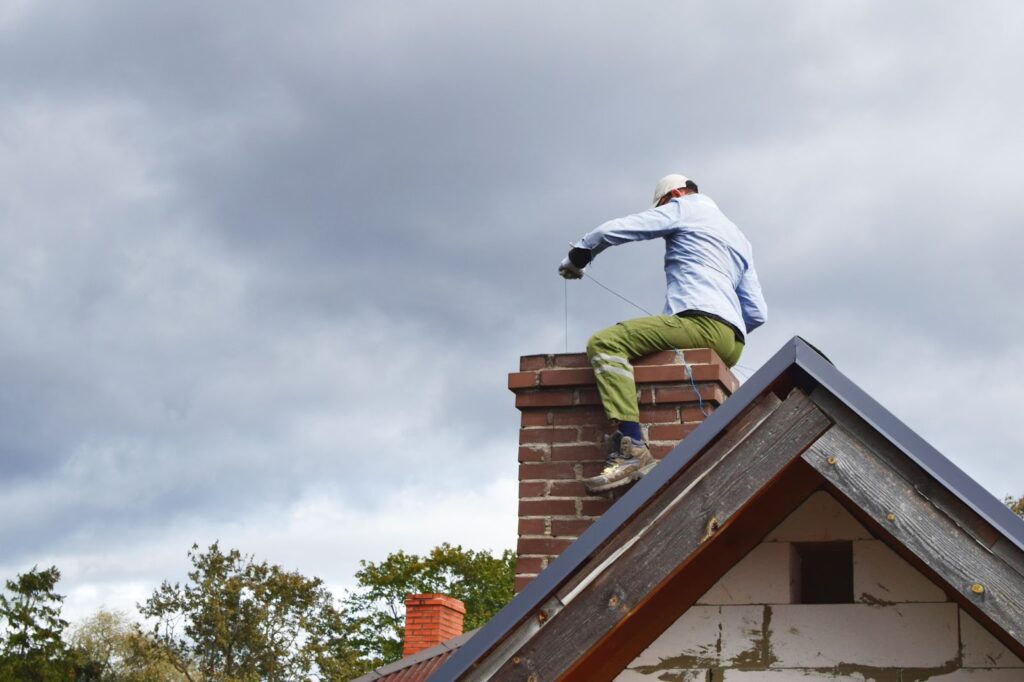 Well, according to The nonprofit National Fire Protection Association (NFPA) and the U.S. Fire Administration (USFA), chimneys should be inspected and cleaned annually.
"As part of their joint fire safety campaign, "Put a Freeze on Winter Fires," both organizations say that chimneys should be inspected and cleaned annually by a qualified professional" (NFPA, Winter Freeze Fireplace Safety).
There are just too many things that can go wrong to put off these kinds of inspections.
Let's talk about the two biggest risks below.
Chimney Fires- Every time you utilize your fireplace, soot and creosote (a carcinogen from smoke and a highly flammable substance) builds up along the walls of the chimney. If an ember were to ignite this material, a large chimney fire could begin and spread to other areas of the home especially if debris like leaves, sticks and nests are present. However, when proper inspections and cleanings take place, there usually isn't enough creosote build up for the fire to do any sort of extensive damage or spread outside the chimney. Keep in mind, if you suspect you had a chimney fire, it's important to have a professional take a look to prevent future fires or suggest repairs.
Below are a few interesting charts showing stats regarding chimney fires in Minnesota and the United States as a whole.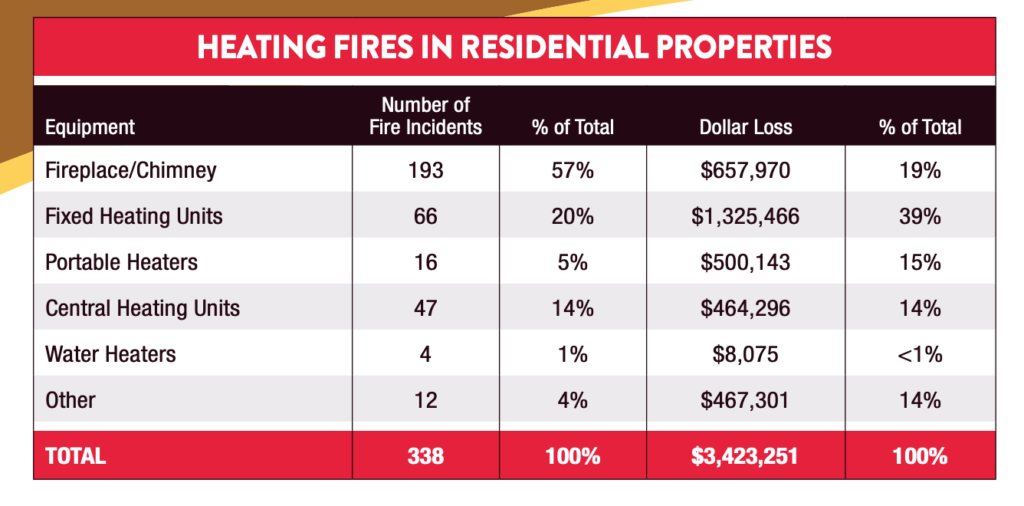 It depicts that in Minnesota during 2019, 193 fireplace and chimney fires occurred resulting in $657,970 in property loss. These chimney fires were responsible for nearly 20% of the residential fires caused by heating equipment.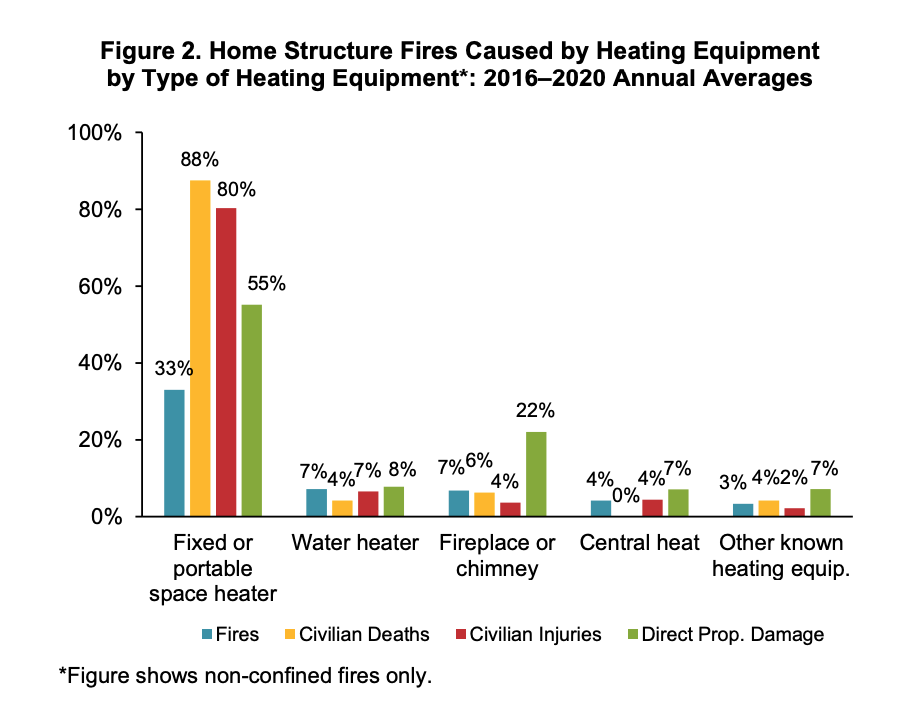 The chart above shows home structure fires caused by heating equipment by the type of heating equipment from 2016-2020.
Just for reference, this same document stated,"Municipal fire departments in the US responded to an estimated annual average of 44,210 home structure fires caused by heating equipment in 2016–2020."
So, over a 4-year period, on average there were 176,840 fires due to heating equipment. Out of that, approximately 7% were caused by chimney fires. That's over 12,000 fires potentially caused by chimneys in that window of time.
Not great.
But, the good news is, annual chimney cleaning and inspections are available.
Carbon Monoxide Poisoning- Burning wood releases Carbon monoxide (CO) into the air. Carbon monoxide is toxic and can be lethal because it stops our bodies from being able to absorb oxygen properly. If a chimney is not venting CO properly due to an obstruction, a build up of creosote or broken masonry, it may not vent outside and instead move into your home. It's deadly if not caught in time.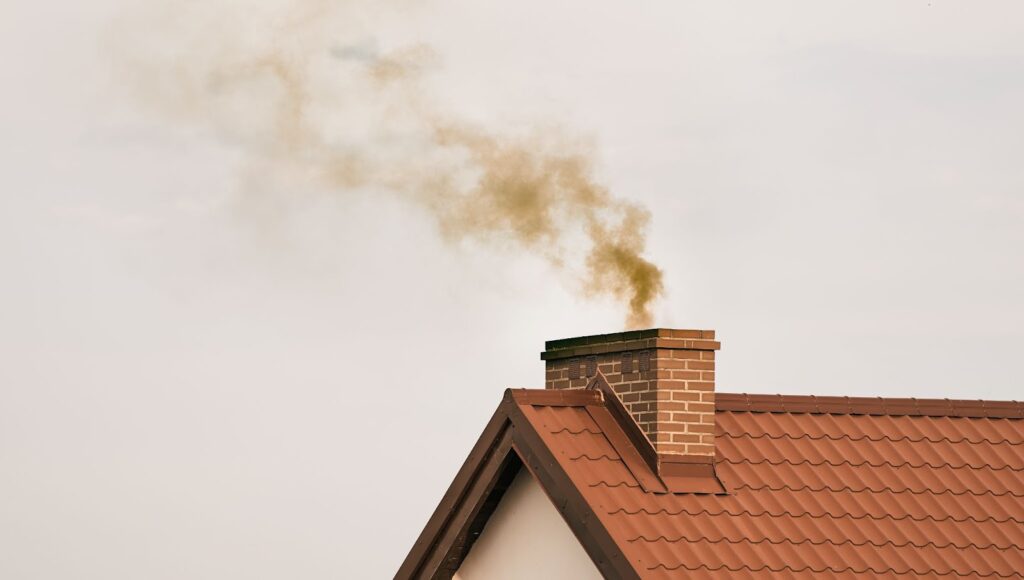 Check out some sad news articles of this actually happening here and here.
The solution, a) annual chimney inspections and cleanings and b) carbon monoxide detectors.
Tip- Avoid burning reinous woods like pine and spruce inside since they generate higher amounts of creosote. It's also best to avoid anything pressure-treated, painted, and stained as well as manufactured wood like plywood and particle board. All of these materials contain toxins which are not healthy to breathe in.
Who does a chimney inspection-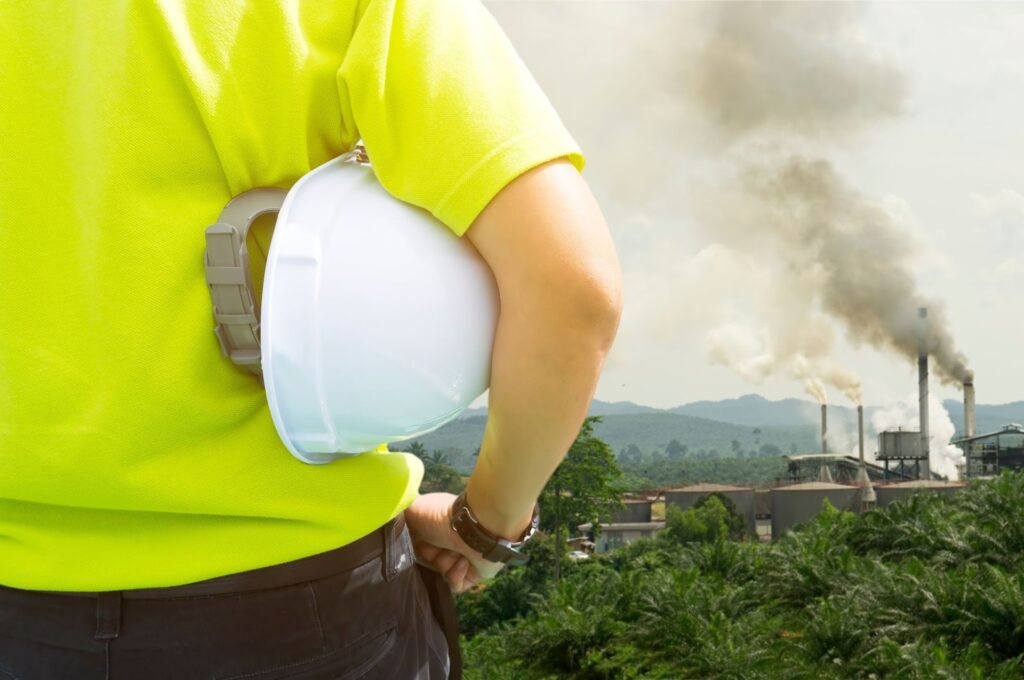 So, who does a chimney inspection and how do you find them?
Professional chimney sweeps/technicians that are certified with the Chimney Safety Institute of America (CSIA) are going to be your safest and best bet when it comes to hiring for a chimney inspection. These professionals are trained to know exactly what to look for in order to keep your family safe and your chimney well-maintained. Keep in mind that not all chimney professionals are created equal. Here's an interesting read on the topic.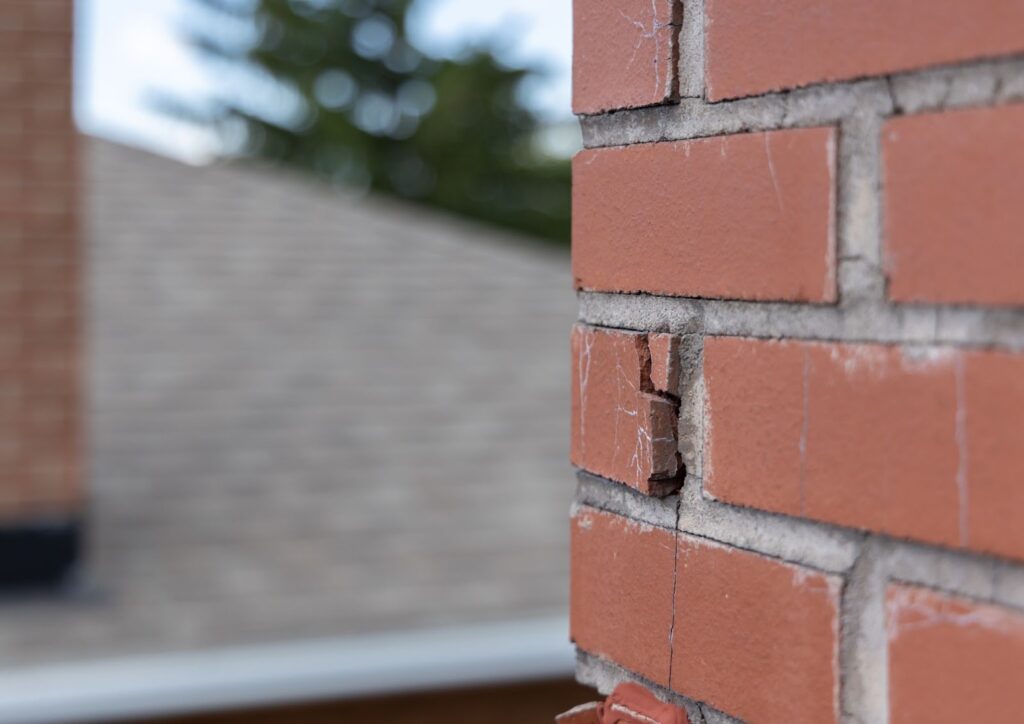 Here are some steps you can take to find a qualified company:
Do an internet search- Use your search engine and type "chimney inspection and cleaning near me". If you find a few that look promising, cross check the company name at the CSIA website to make sure their inspectors are licensed. Side note- some home inspection companies also keep licensed CSIA chimney sweeps on payroll. If you've had a good experience with your home inspector, ask if they can provide you with a chimney inspection and cleaning.
Better Business Bureau- If you're still not sure about a company you want to hire, check out their BBB site to view customer complaints, if any exist.
Google Reviews- Look at their google reviews. These google reviews can share a lot of good information about the company and the quality work they do.
Get a reference- Ask your friends and family which chimney sweep service they've used and if they have been happy. Check out reputable third-party reviews on any recommendations.
Some questions you may consider asking a potential chimney technician:
How many years has your company been in business?
Is your company insured?
Can I speak with a reference?
Are your chimney technicians certified through the CSIA?
Do you offer free estimates on services?
Do you use cameras to do your inspections?
Do you clean up after the inspection?
Do you provide me with a report, and if so, when will I receive it?
Note- There may be cases where a fireplace is suffering structural issues. You may know that structural issues exist because a home inspector or CSIA chimney technician informed you. Or, you may have a hunch that structural issues are existing. Whatever the situation, you will want to hire a licensed professional structural engineer to perform a chimney inspection.
Here are some steps you can take to find a licensed professional structural engineer:
Do an internet search- Use your search engine and type "structural engineer near me". If you find a few that look promising, cross check the engineers name at the National Society of Professional Engineers (NSPE) website to ensure the engineer's license is up to date. This website will lead you to each state's licensing board website. You see, engineers are only licensed for the state's that they apply for licensure in.
Better Business Bureau- Check out any reviews or complaints on the BBB website.
Google Reviews- Look at the company's google reviews.
Get a reference- Ask your contractor, home inspection company, realtor, a real estate investor or architect who they recommend. These professionals work with engineers frequently and may have someone they prefer.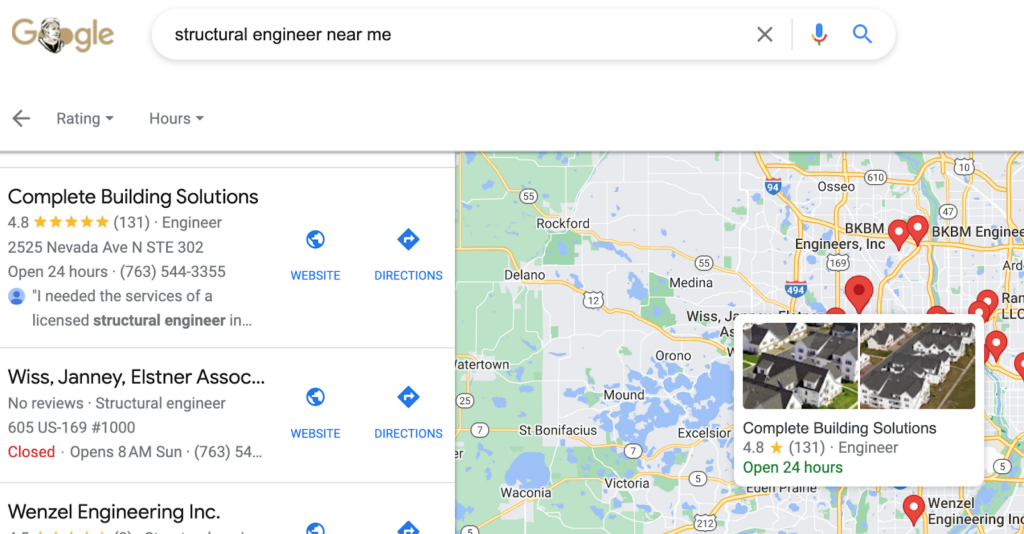 Is a chimney inspection part of a home inspection-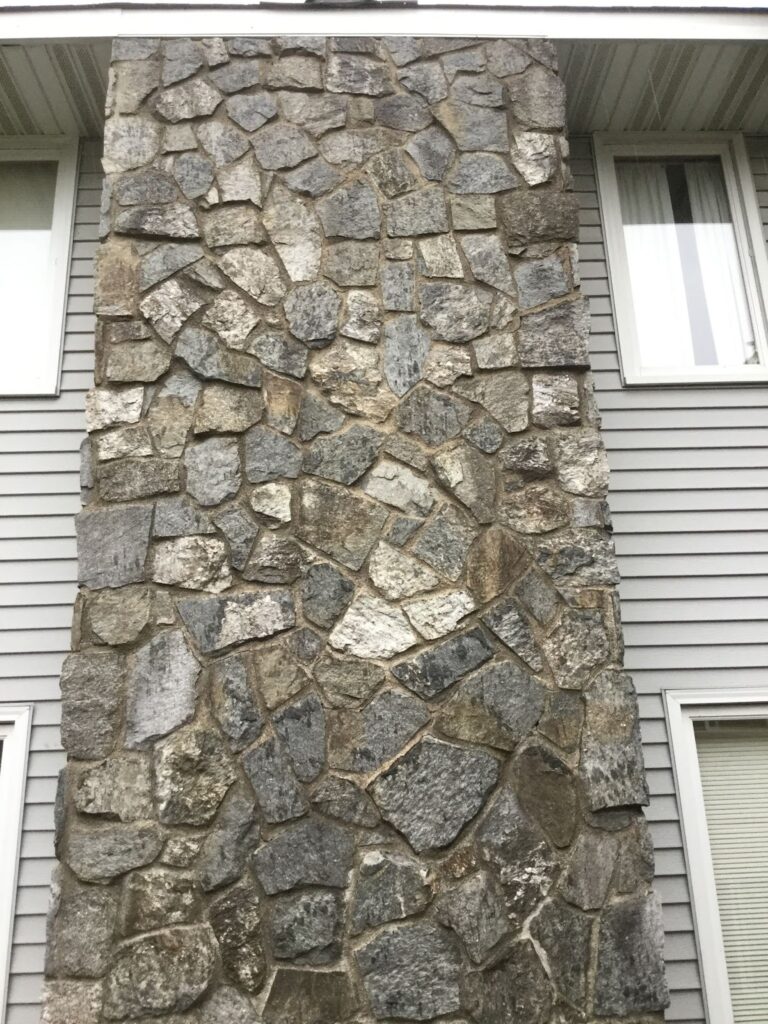 Most home inspections companies will inspect the visible areas of the chimney. Ok, great, but this is not enough to deem a fireplace safe to use.
Here's why.
Seasoned home inspector, Reuben Saltzman, says, "Since we began offering chimney inspections back in 2017, I've become convinced that most wood-burning masonry fireplace chimneys have problems."
This is because time and time again when a specialized camera is sent through the interior of the fireplace and chimney (level 2 inspection), damage to the flue liner is found. This is very dangerous. 
The NFPA has a safety standard for chimneys, fireplaces, vents and solid fuel-burning appliances entitled NFPA 211. This document serves as the industry standard for all things safety when it comes to the items mentioned above.
Here's what NFPA 211 says about flue liners in section 14.9:
"If the flue liner in a chimney has softened, cracked, or otherwise deteriorated so that it no longer has the continued ability to contain the products of combustion (i.e., heat, moisture, creosote and flue gasses), the liner shall be either removed and replaced, repaired, or relined with a listed liner system or other approved material that will resist corrosion, softening, or cracking from flue gasses at temperatures appropriate to the class of chimney service."
Ok, so that is pretty serious. How many chimneys with damaged flues are being missed because they were only visually inspected?
Back to the original question, is a chimney inspection part of a home inspection? The answer, a visual inspection is performed, but it is not enough to deem a fireplace safe. A level 2 inspection should be performed on any suspicious fireplace especially if it's a masonry wood-burning fireplace.
Tip- There are some home inspection companies that will perform a level 2 chimney inspection as an add-on to the actual home inspection.
Fore more information on this topic, check out this blog.
How much does a chimney inspection cost-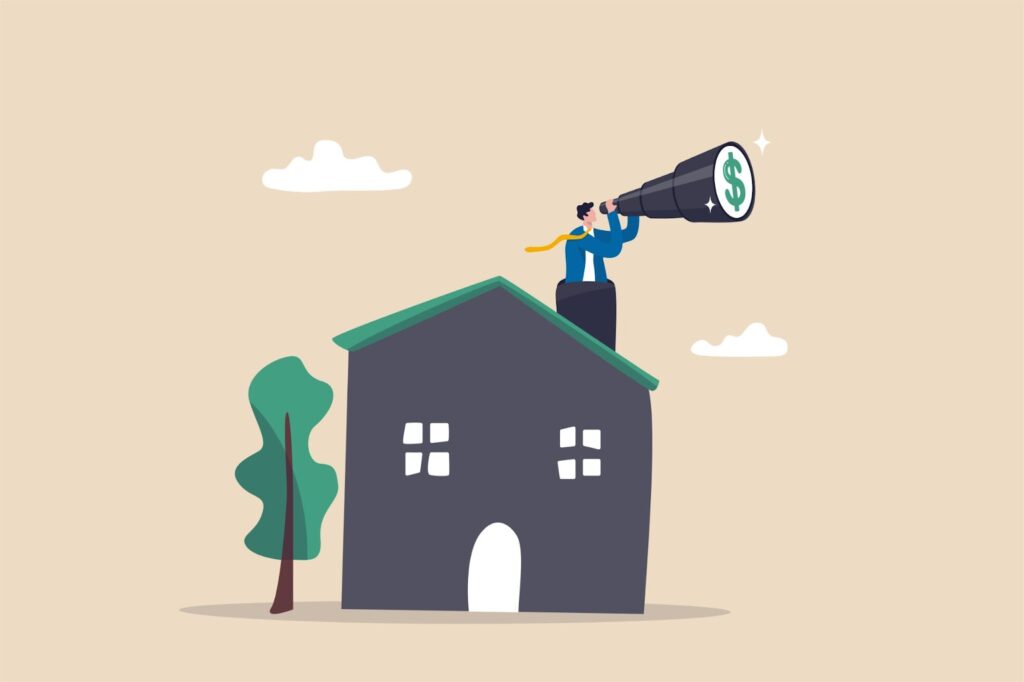 Short answer, they can cost anywhere from $100-$5,000. Yes, we know this is a massive range. There are multiple factors that contribute to the total cost of a fireplace inspection.
Level of inspection: The lower the inspection level, the less it will cost. For instance, level one inspections may cost anywhere from $100-$950, level 2 inspections may cost $200-$1000 and level 3 inspections may cost $500-$5,000 depending on how extensive the invasive search is.
Chimney size: Since every square inch of the chimney needs to be inspected, the larger the chimney the more it costs.
Number of flues: A chimney flue is the chamber-like part of the chimney that the smoke moves through to be expelled outside. Most residential chimneys have 1-4 flues. Each flue typically services a separate system i.e.) fireplace, wood stove or HVAC. The more flues, the more money an inspection will cost. Level 1 inspections may charge $85-$300 for a single flue, $200-$600 for 2 flues, $500-$800 for three flues and $600-$1,000 for 4 flues. The price only increases with level 2 and 3 inspections.
Chimney accessibility: Easily accessible chimneys will comply with standard rates. If there is risk involved or more equipment needed to access a chimney, the inspection price will increase to reflect this.
Well, that's it. We hope you found this blog helpful and informative. Please reach out with any additional questions at 763-544-3355.