Pergolas and gazebos can be a great addition to your landscape or yard. They both provide a certain amount of shade and protection from the elements, each with their specific benefits. Before we get into the battle of having a pergola vs gazebo, we need to learn the difference.
There can be some confusion surrounding this topic.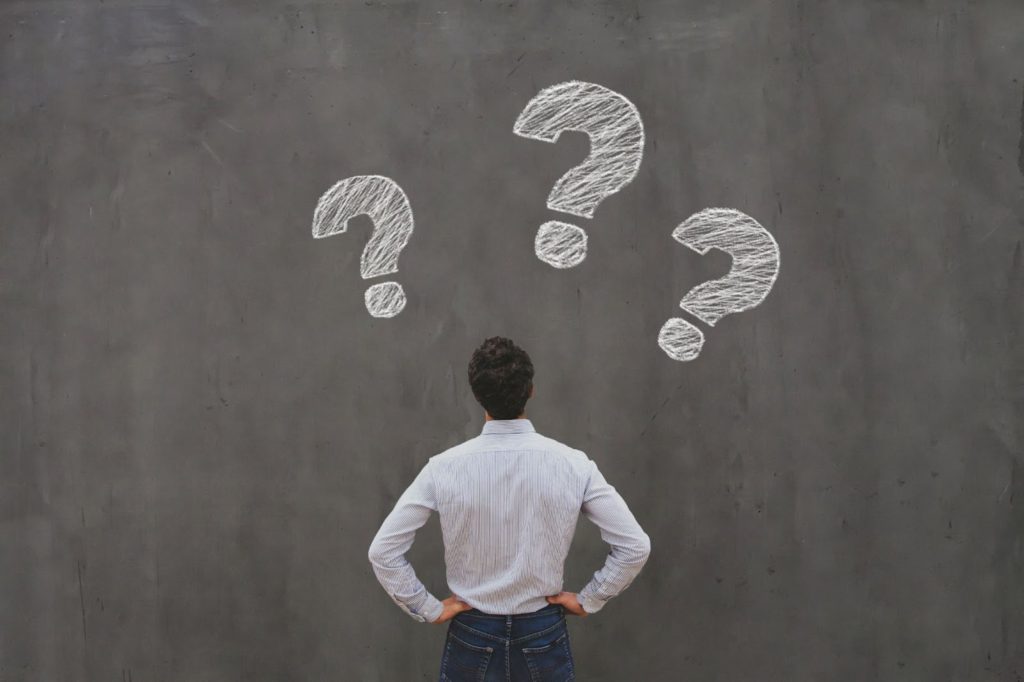 We get asked questions about pergolas & gazebos all the time. Here are some common questions:
Should I go with a pergola or gazebo?
Do I need a structural engineer to approve my gazebo or pergola plans prior to install?
Do I need a building permit to move forward with installation?
What is better: prefab or custom pergolas & gazebos?
What design option is best for my specific property?
How much do gazebos and pergolas cost?
If you are looking for answers to the questions above, please read on. We will bring clarity to these questions as well as many more.
Let's jump in.
What's the difference between a pergola and gazebo?
Many people aren't one hundred percent clear on the actual differences between a gazebo and a pergola.
Here's the biggest difference.
A gazebo has a fully enclosed roof and is typically octagonal in shape. In contrast, a pergola also has a roof but it is NOT enclosed. A pergola is usually rectangular or square in shape.
Here's some photos for clarity.
Pergola-

Vs.
Gazebo-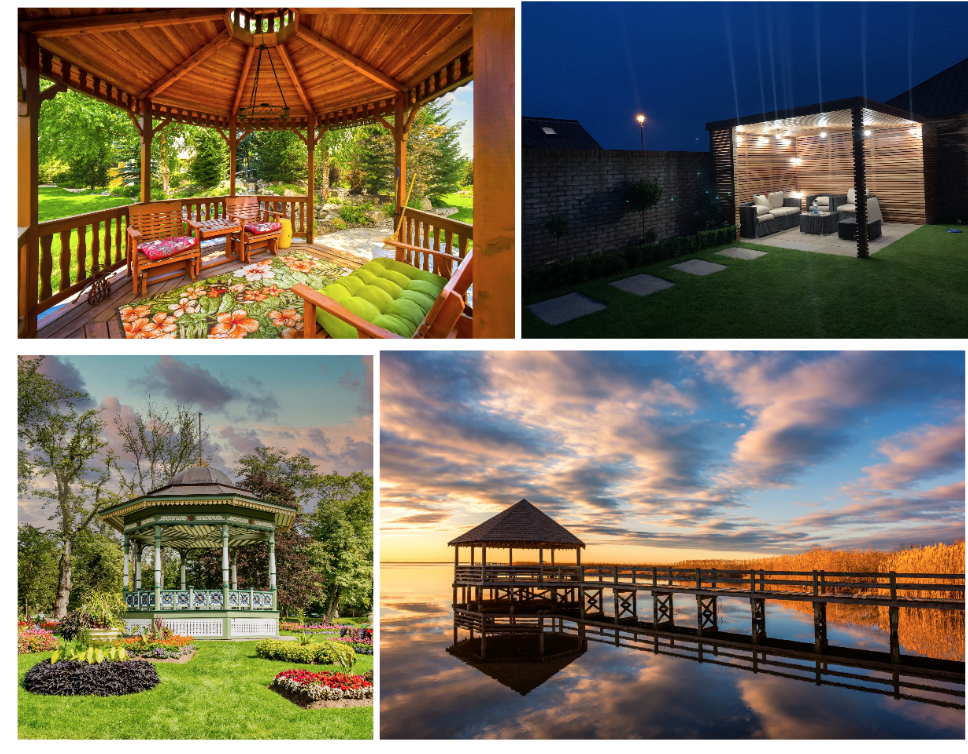 Now, let's talk about the functions of each.
Gazebo-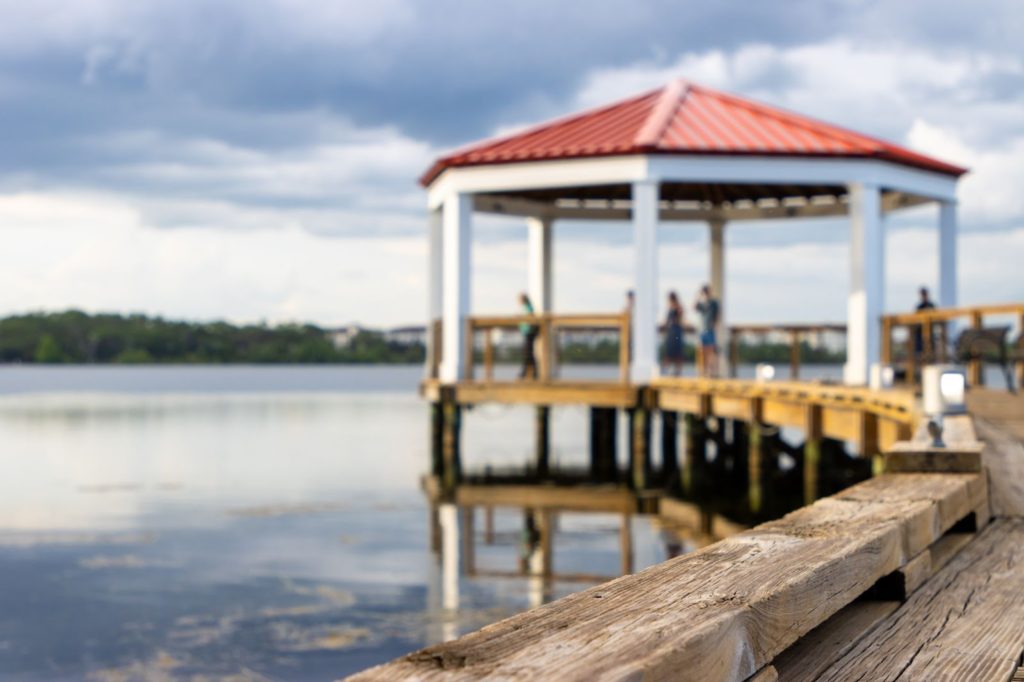 Gazebos have traditionally been built to allow for your outdoor activities to continue if weather challenges (heat, rain, hail) present. They could be used as shelter for outdoor concerts, large gatherings, backyard barbeques or even to provide covering for a hot tub. They may also be used as a design feature in a garden.
Pergola-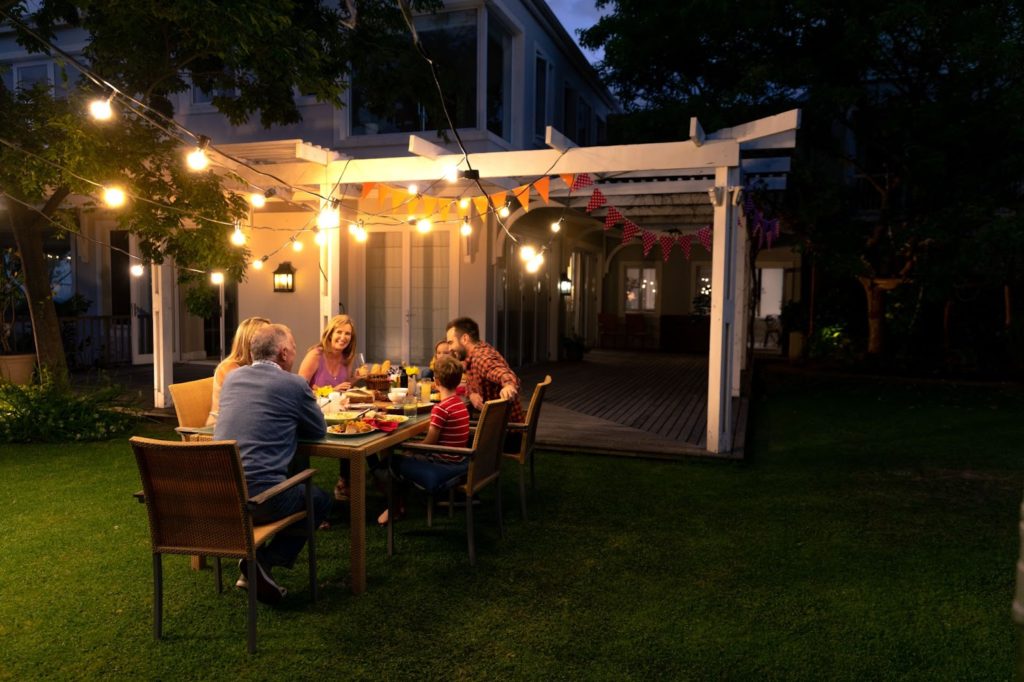 Due to the slatted nature of pergola's roof systems, they provide only partial protection from the elements. Sometimes pergolas are simply used to add visual elegance to a space ie) the entrance to a walkway. Some homeowners may install a pergola on their front or back porch in order to obtain the feel of a covered porch without the expenses that come with it. It also does provide some shade from the summer sun.
Do structural engineers design pergolas & gazebos-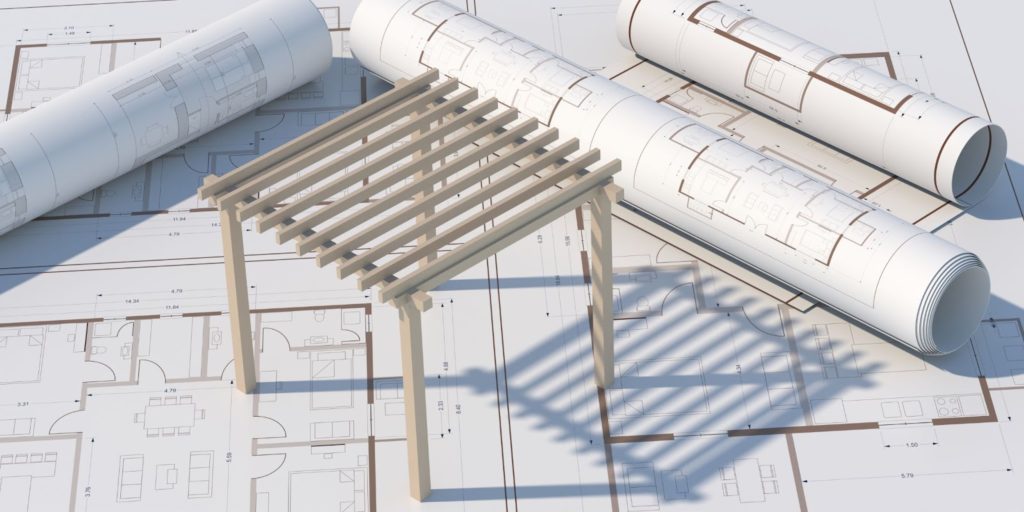 The short answer is yes, they can. However, it's more common that structural engineers take an existing plan and add the structural detailing necessary to make it withstand the test of time.
Structural engineers are not needed on every gazebo or pergola project, but there are many occasions when their services are required.
Designs can be sketched up by a contractor, generated by a designer or architect or purchased online. Some homeowners even create their own drawings.
The city you live in may or may not have specific requirements for the pergola or gazebo you plan to build.
More on this next.
Get a free quote on your project!
Ready to start your project? Reach out to Complete Building solutions and get a quote absolutely free.
Do pergolas and gazebos require building permits-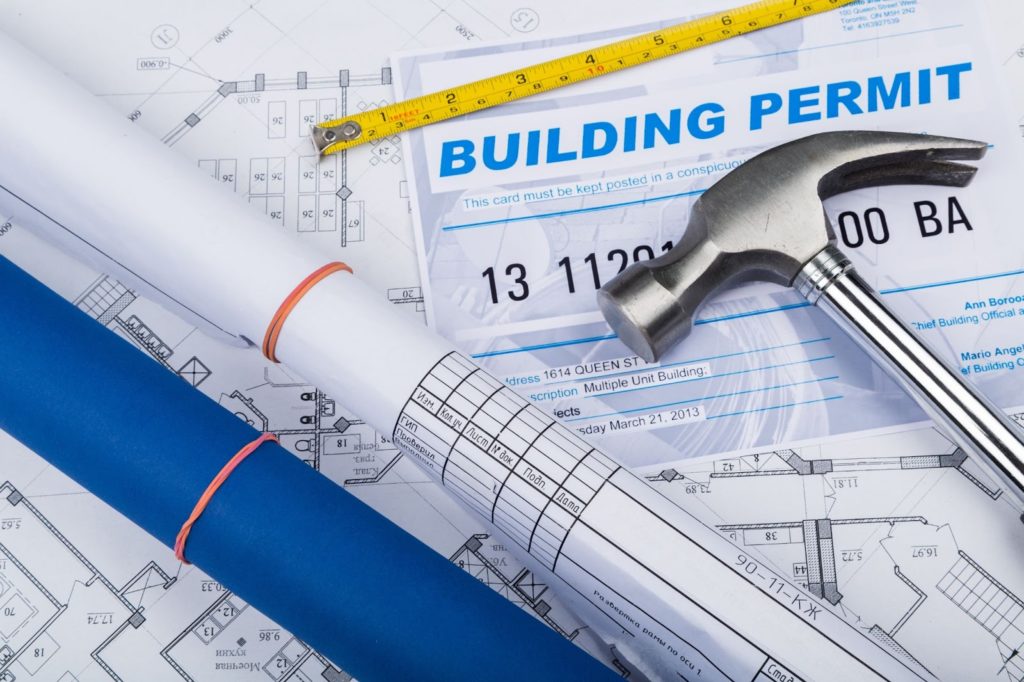 This is where things get fun.
Pergolas and gazebos are often defined as accessory structures; commonly known as non-dwelling edifices. However, each state has their definition of what an accessory structure is, how many square feet it can cover, how tall it can be, whether it can be air-conditioned or how many plumbing fixtures are allotted. This is just a few of the possible defining criteria.
So, to get back to the question, do pergolas and gazebos require building permits?
The answer… check with your city municipality to determine what the requirements are.
Click here to see an example of what expectations could look like.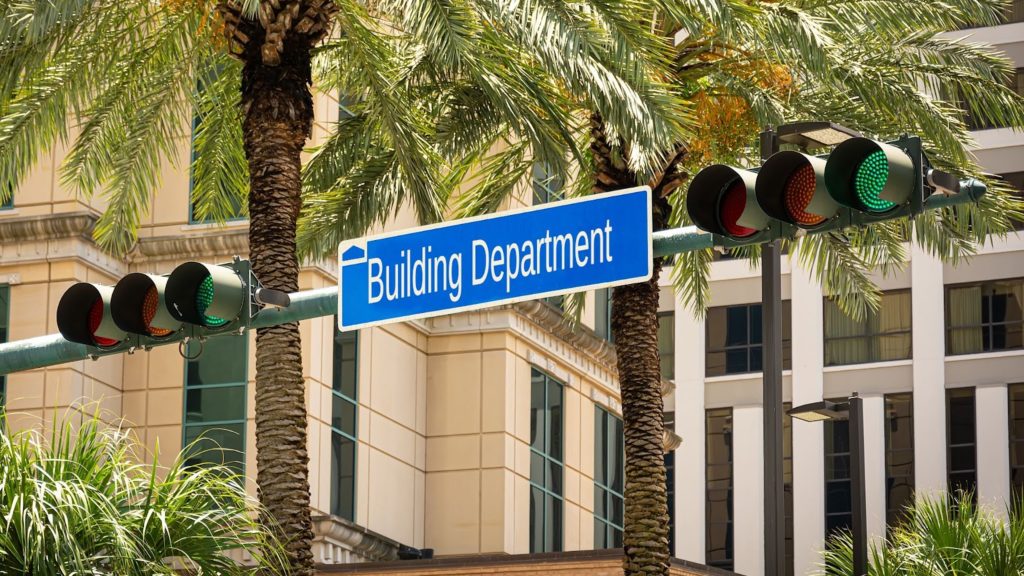 Not all city municipalities require building permits for pergolas and gazebos. Some building departments have no regulations at all for these structures. Others are very strict and may even require a structural engineer to evaluate, add structural detailing and sign off on the homeowners plans.
If this is the case, be sure you fully understand what the requirements are so you can communicate them with the structural engineer. If you are unsure, some structural engineers may speak with the city building department themselves for clarity.
The whole process may go something like this:
Speak with your city building department to fully understand any rules and regulations that may come with building an accessory structure.
Obtain pergola or gazebo design. You can obtain a design from a designer, architect, contractor, some structural engineers, purchasing it on the internet or developing your own sketch.
If necessary, reach out to a structural engineer to analyze the plan, add structural detailing and sign off on the design.
Either the structural engineer or the homeowner would then submit the plan to the city building department for review. If the plan is accepted, a building permit will be released. Sometimes revisions may be necessary. If so, the engineer would make the required alterations and re-submit the plan.
Do pergolas & gazebos have roofs?
Gazebos have fully enclosed roofs while pergolas are semi enclosed. This is because a gazebo's function is to provide shelter while pergolas typically act as a focal point in a garden or as an accessory to a home.

Which is better- pergola vs gazebo?
This question is completely relative to what the purpose and function of the structure will be.
Are you looking for full protection from the elements? Do you want a budget friendly solution for partial shade off your deck or patio?
Your answers to these questions will determine which structure is better for you.
Here are some ideas for utilizing both structures. Of course, be sure to check your local building codes before moving forward with any of these plans.
Pergola-
Budget friendly way to provide shade or aesthetics off a porch or patio
A garden focal point bringing pizazz to a boring yard
A small 6×6 pergola can create a quaint seating area for small yards
Cover for a hot tub
Hang fabric off your pergola for a private seating area
Use a pergola for additional space for plants
Hang a porch swing off a pergola
Elegant area to entertain guests
Use for grill and/or outdoor kitchen cover
Gazebo-
Poolside retreat
Screened in gazebos are great options when you want to enjoy a meal with a view without bugbites
A great space for entertaining guests while also providing full protection from the elements
Great for hosting events such as weddings
A classic decorative garden element
The top benefits of gazebos & pergolas-
| | |
| --- | --- |
| Gazebo | Pergola |
| Full protection from the elements | Partial protection from elements |
| Great for entertaining year round | May not provide enough shelter for year round entertainment |
| Typically have elevated floors | Typically, have 4 posts and sit on any surface |
| Can be screened in or open | Open and airy |
| Many design options | Many design options |
| Classic (can appear outdated at times) | Modern |
| More expensive than pergolas | Budget friendly option |
Are pergolas & gazebos permanent structures?
Gazebos can be both temporary or permanent.
Permanent gazebos are built into the ground, so they are very stable. They can stay up year round and are typically made out of treated wood, vinyl or metal. The benefit here is that you should not have to worry about your gazebo shifting or being blown away in poor weather conditions.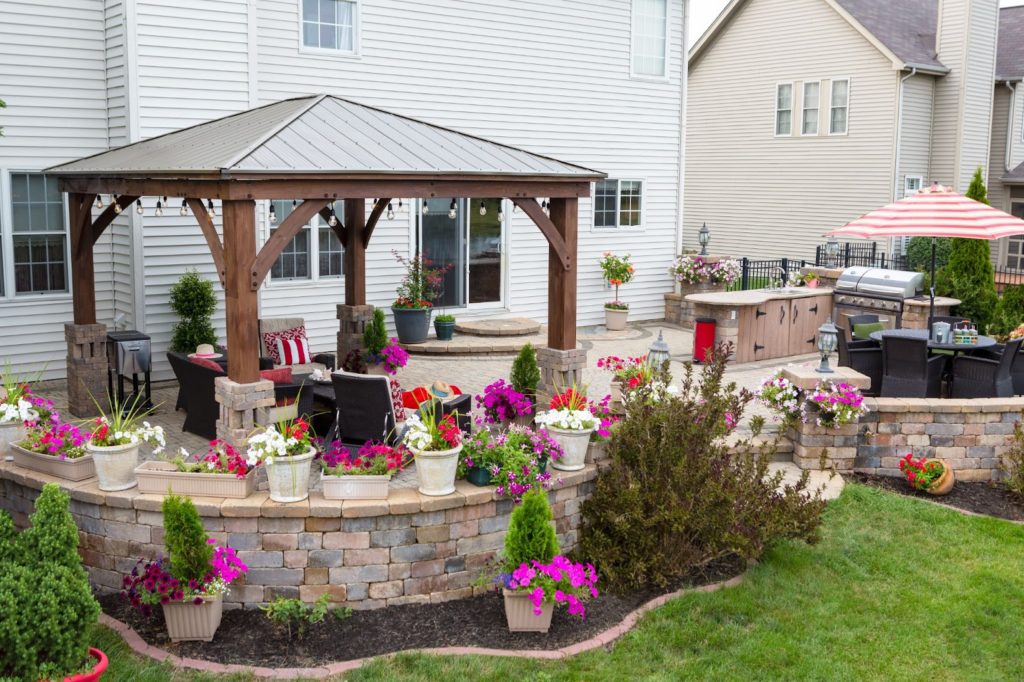 The type of foundation your gazebo is built on will depend upon the existing soil conditions as well as the loads the structure itself will be placing upon the soil. Common foundation types are slabs, post hole, tubular form or cast concrete pier. A structural engineer will know what the best base for your project is.
Temporary gazebos are usually installed for one of two reasons, they are 1) budget friendly and 2) portable. This style of gazebo is often made out of fabric. This is obviously a cheaper material than say treated wood and also means the structure is lightweight and can be relocated easily.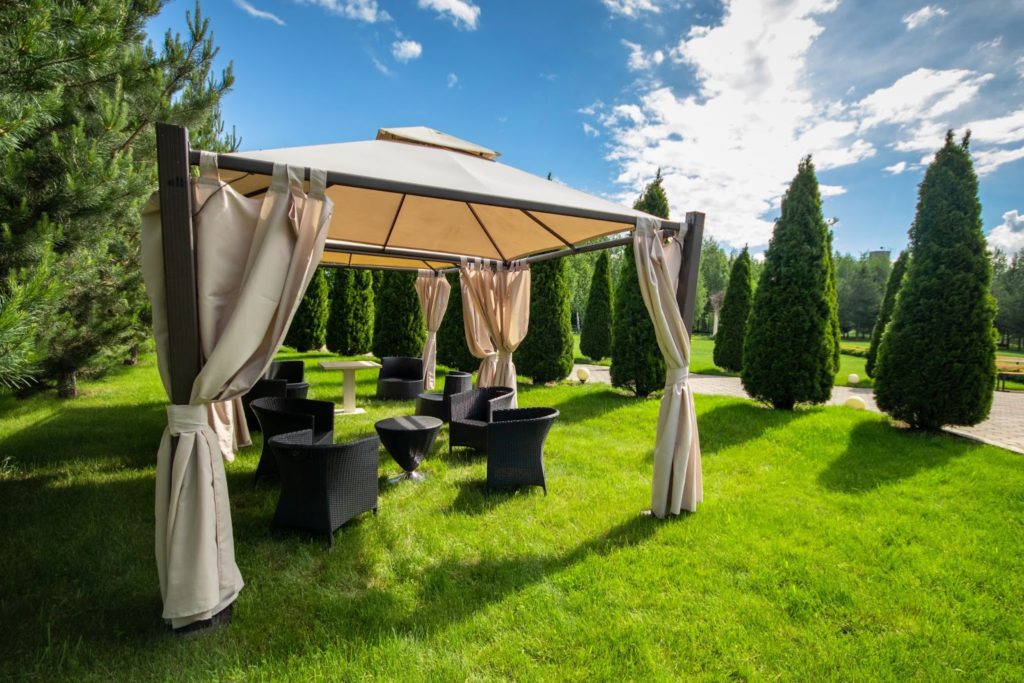 A key factor in defining a temporary gazebo is that they are not anchored into the ground the same way a permanent gazebo is. This is great for camping trips, changing rooms, social gatherings or other events.
Ok, let's talk about pergolas next. Most pergolas would be considered permanent. They are built sturdy, and attached to the ground with footings, so that they can be left untouched in all weather conditions. The type and size footing will depend upon the soil conditions. Remember, moisture retaining clay soils will require larger footings than say compacted gravel.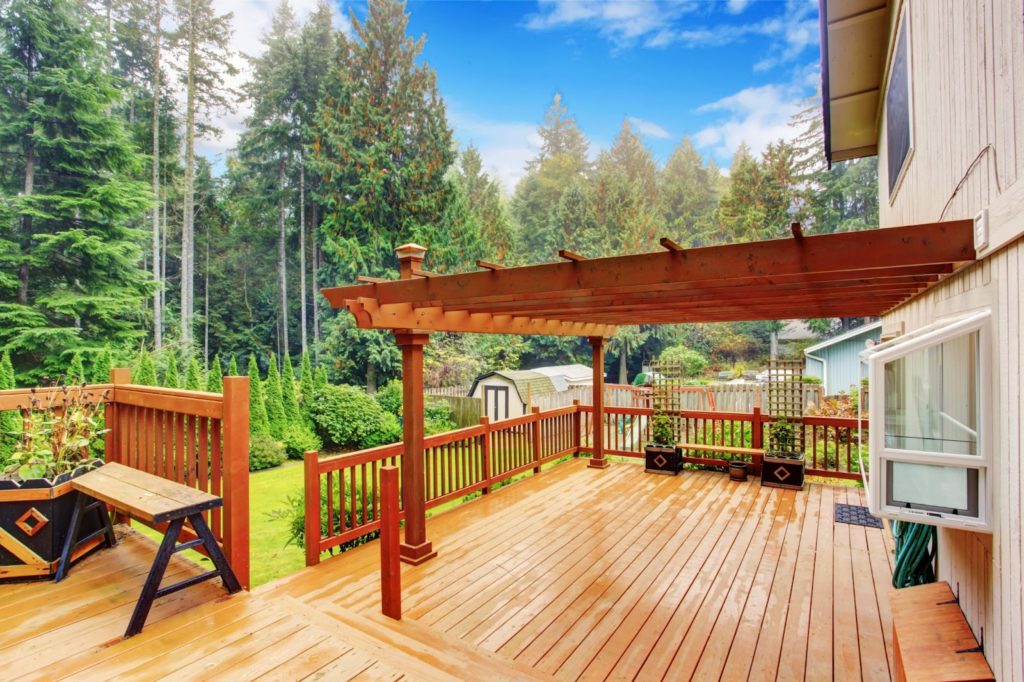 Who can build a pergola or gazebo?
It's common that homeowners will hire a contractor to build their gazebo or pergola. However, depending on the complexity of the project, some homeowners may even take on the project themselves (prefabricated gazebos make this a much easier task).
Making the decision to hire out a project versus DIYing should be considered carefully. Understanding your city building codes should play a factor in your decision as well.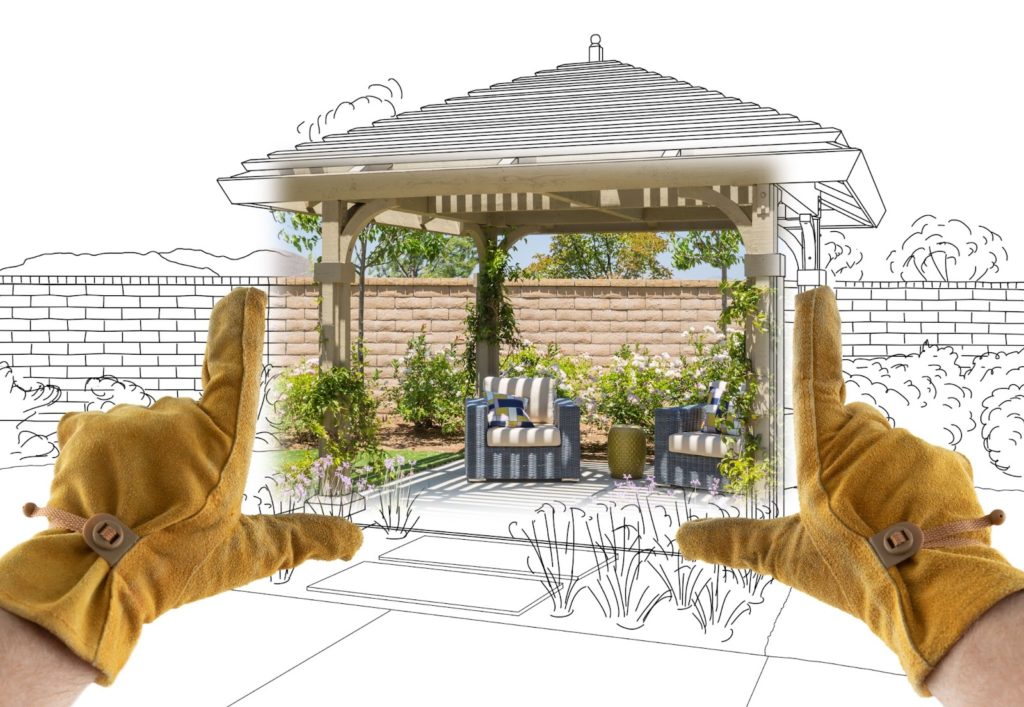 For instance, you may find out that your specific project requires an engineer before a permit can be pulled. Depending upon the building department's requirements, a scope of work may be called for. This scope of work is essentially a step by step instruction manual on how the project should be built (it should even include the type of soils the structure needs to be built on).
Some handy homeowners may decide to use the scope to build the pergola or gazebo themselves. A downfall to this is that these scopes of work do require some industry knowledge when interpreting. It may be tricky to read the scope without some background in construction.
Overall, the complexity of the project, applicable building codes and soil conditions should be considered when deciding whether to hire a contractor or tackle the gazebo/pergola project oneself.
Are prefabricated kits or custom designs better for gazebo & pergolas?
There is no right or wrong answer when it comes to choosing a prefabricated kit or custom design for your gazebo.
If you have a very specific look that you are trying to model, a custom gazebo design may be best bet. Architects, designers and some structural engineers could draw these up for you.
Remember, designers and architects can be thought of as the artist behind the drawing while structural engineers are the mathematicians making the design structurally sound.
On the other hand, if you want something basic, there are plenty of great gazebo kits you can purchase in store or online.
Here's what you may expect in a kit.
Here's another "gazebo in a box" from amishgazebos.com.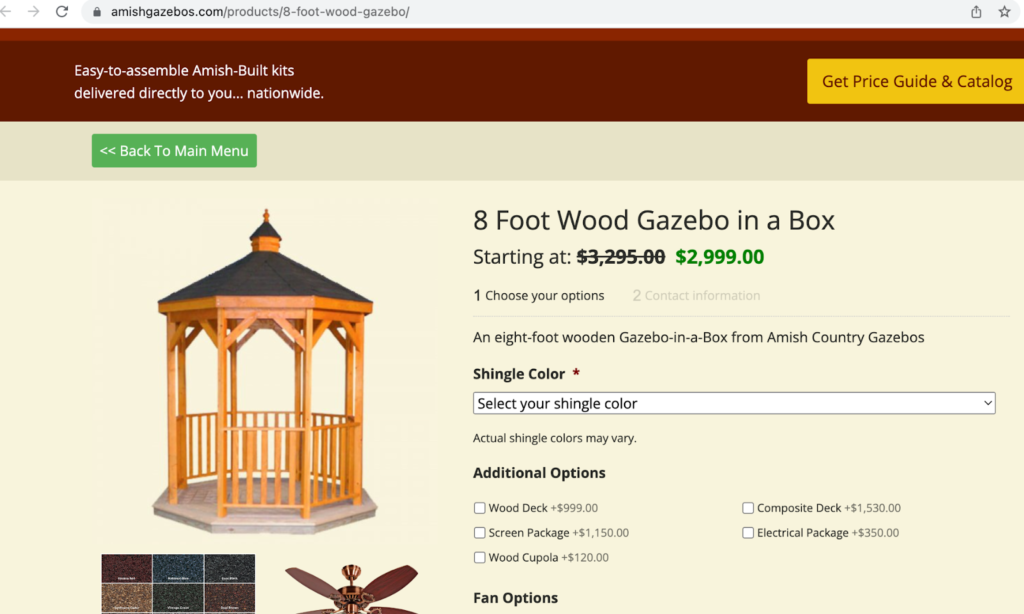 As far as install goes, the company you purchase the gazebo from may offer assembly services. If you feel comfortable tackling the project yourself, that's an option too.
Now onto pergolas.
It's really the same concept as with gazebos. How intricate is your vision? If you have a very unique design idea in mind, a custom option will be best. In this situation it may be smart to hire a designer to create the design, a contractor to build it and possibly an engineer if the city building department requires it (or just to verify that the pergola is structurally sound).
Also, in case you were wondering, yes, you can buy prefabricated pergolas.
Here's one you can buy from Lowes.
These prefabricated kits do come with instructions, but again, check with your city building department before moving forward.
Where can I get a pergola or gazebo?
Materials for pergolas and gazebos can be purchased at any home improvement or building supplies store.
Licensed contractors typically have accounts with lumber yards, wholesale distributors & specialty retailers. These accounts give them access to a larger variety of products at better prices.
If you intend to purchase a gazebo or pergola kit, do an online search to see what's out there. Companies like Lowes, Home Depot, Menards, BJ's, Sam's Club, Costco and Amazon provide such kits.
There are even businesses that specialize in making pergolas and/or gazebos.
Here are some we found by a doing a simple search on the internet:
https://www.pergolakitsusa.com/ – This company claims that all their products are handcrafted in the USA.
www.gazebos.com – A family owned business that originated "on the farm" and has now progressed to the next level.
https://www.gazebodepot.com – One of the largest distributors of gazebos in the United States. This company prides themselves on their customer service and quality Amish made products.
https://www.foreverredwood.com/ – This company builds gazebos & pergolas out of Redwood trees while simultaneously growing and protecting them.
How much do pergolas and gazebos cost?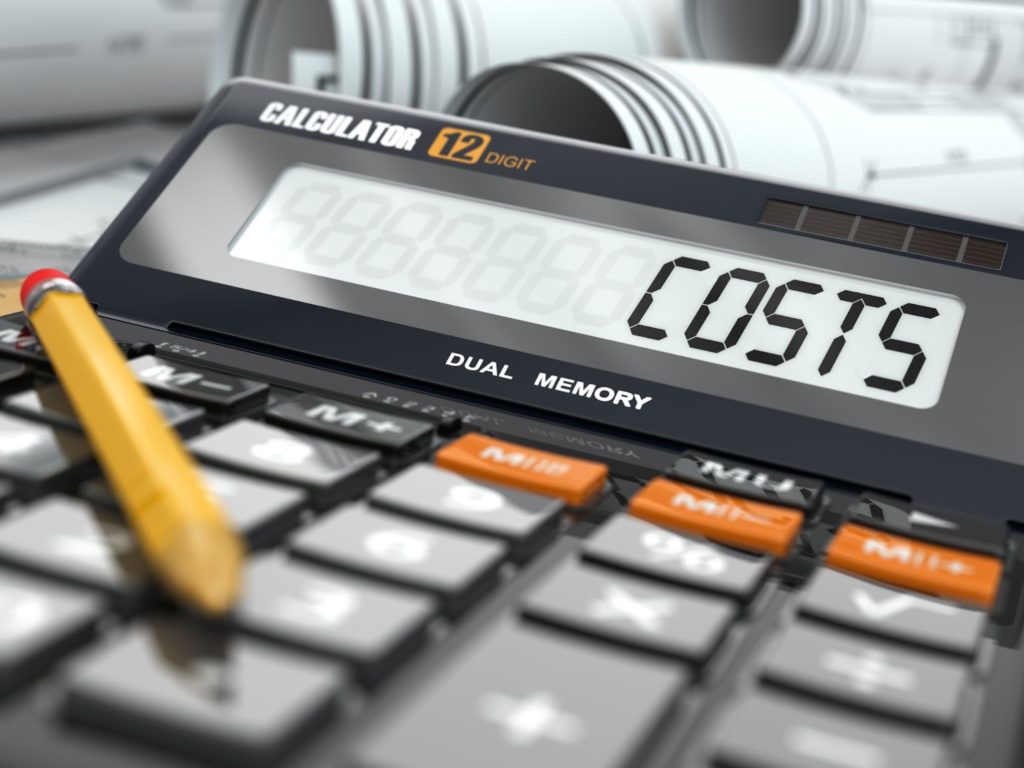 Gazebo and pergola pricing varies greatly.
However, most gazebos fall somewhere between the $5,000-$9,000 range (with labor) when it's all said and done. With that being said, it's possible to buy gazebo kits for closer to $3,000 and install yourself. It's also possible to spend upwards of $30,000 on intricately designed gazebos.
Pergolas usually cost around $2,000-$6,000 to build. Since pergolas are often priced by the square footage (usually $30-$60/square foot), you can gauge your final costs on this.
Factors that affect the price of your gazebo or pergola are as follows:
Square footage- As we mentioned above, square footage will give you a baseline idea of what your structure will cost. The larger the square footage, the higher the cost.
Materials- If your goal is to keep your costs low, choosing cheaper materials such as pine, vinyl, and aluminum will help. Materials like teak and fiberglass will run up your budget.
Shape- Simple shapes will keep construction costs down. Larger or more unique styled structures may require more detailed work from a labor perspective which could raise costs.
Permits- If your pergola or gazebo needs a building permit, it may cost you anywhere between $30-$150. Gazebos may be a bit on the higher end of the spectrum since they have true roofs and there may be additional fees for roofing. Note-most prefabricated structures won't require permits, but it's still important to check.
Custom or prefabricated- Custom designs will cost more due to architectural and engineering costs. They also tend to utilize more expensive materials. Prefabricated structures typically are cheaper than custom designs. However, not all prefabricated gazebos and pergolas are created equally. Just like anything else, certain brands have better reputations than others. You may end up paying more for well established companies.
Labor- The labor for pergolas and gazebos will greatly depend upon the square footage and intricacy of the structure design. Talk to your contractor for a quote. Usually the cost is somewhere within the $200-$2,000 range.
Engineering and design costs- If you plan to utilize a structural engineer or architect for your plans, obviously, your overall costs will be higher. Architects typically charge between $100-$250 per hour. Structural engineers cost anywhere from $200-$600 per hour on average.
If you have any further questions about your gazebo or pergola project, we are only one phone call away. Please feel free to reach Complete Building Solutions at 763-544-3355.