As structural engineer consultants, we work with a lot of awesome professionals. It's only fair to share our favorite and most trusted business partners with you via our regular featured blogs! In this post, we highlight Structure Tech – Home Inspections. We hope you can utilize some of these partners; they care as much about you as we do. Plus, they display great work in the real estate arena.
This month, our hats go off to Structure Tech – one of the best home inspection companies in the state!

As stated on their website, Structure Tech delivers the unbiased truth. Whether you are a home seller, buyer, real estate investor, or building a new home, Structure Tech will do a deep dive inspection of your real estate.
Because of their stellar reputation, Complete Building Solutions, Engineering Consulting Experts continue to refer our clients to Structure Tech. They are honest, reliable, and their depth of knowledge about building code, water intrusion, grade issues, radon, and energy efficiency, is unsurpassed.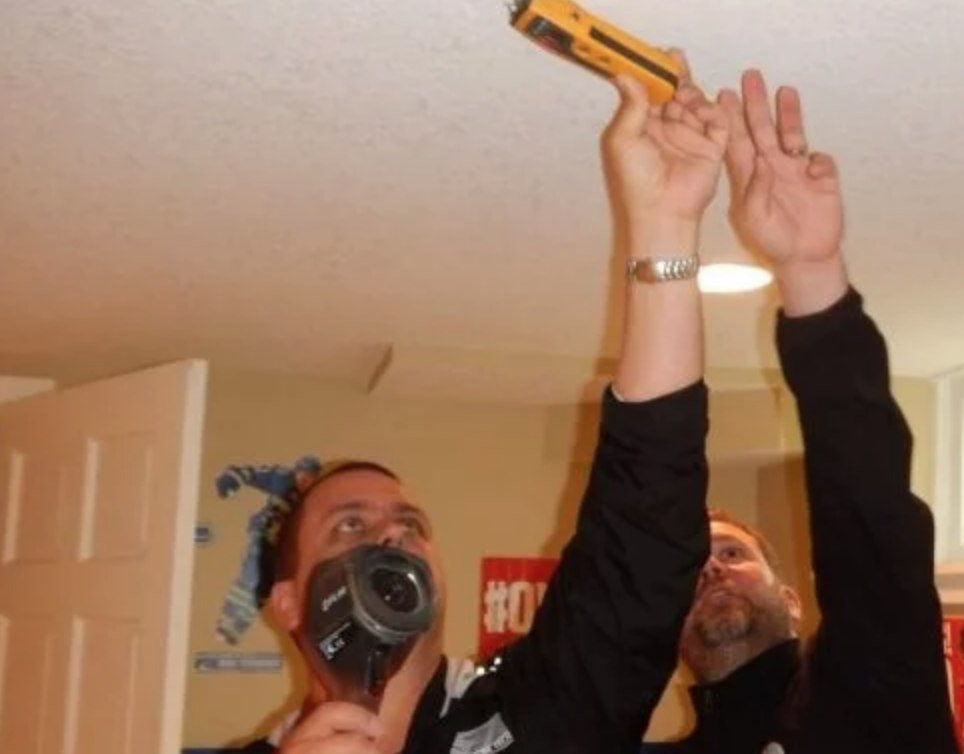 Reasons to love Structure Tech's home inspections!

1. Credentials
Every home inspector on Structure Tech's team is a member of the American Society of Home Inspectors; their reports follow this credible society's protocol. But, Structure Tech takes it one step further and has incorporated their own list of best practices into their reports.
A full list of the items included in their report can be found here. If the building in question is not performing at top peak, Structure Tech can assist and know when to refer you to a structural engineer, Complete Building Solutions.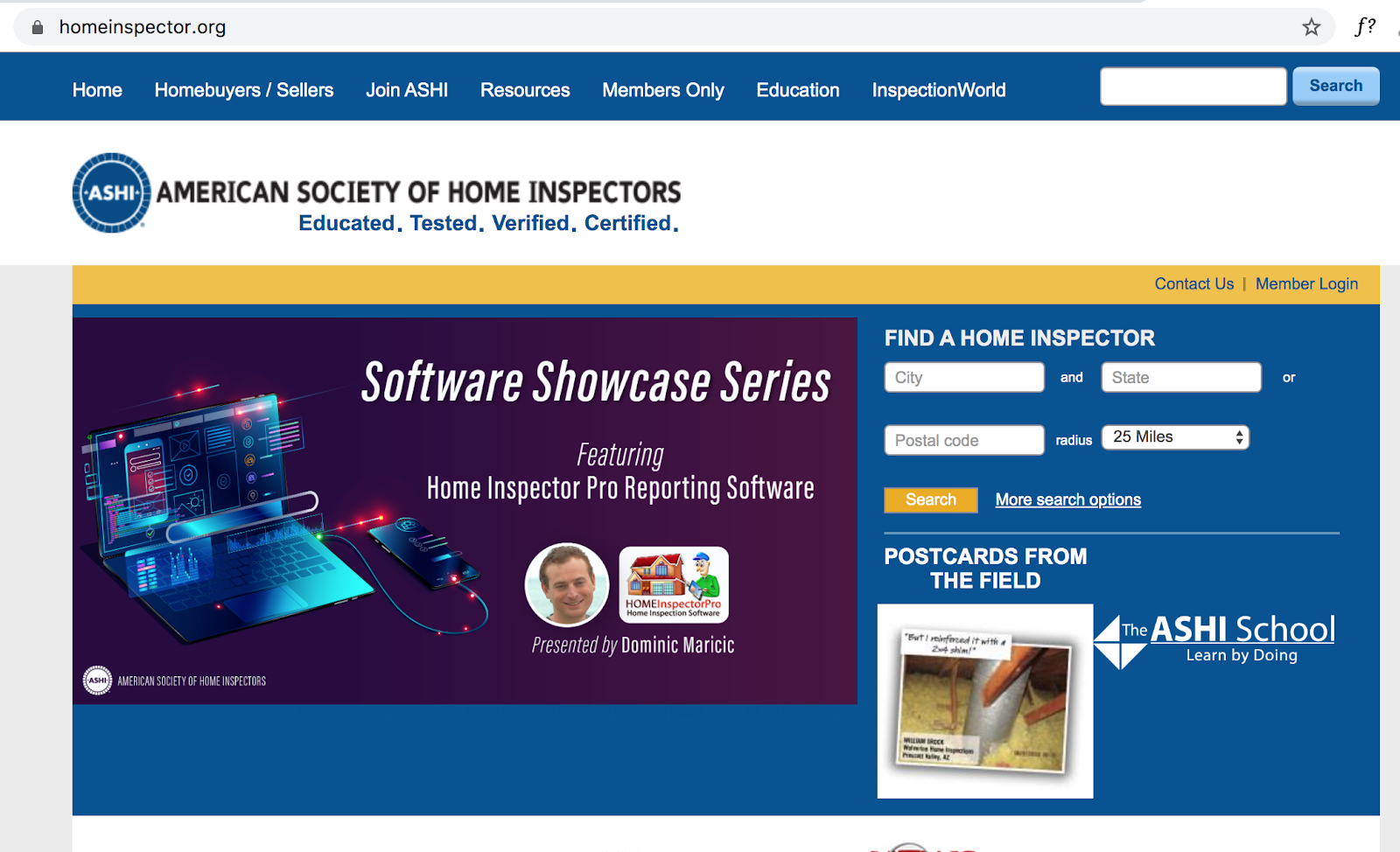 2. Street Cred
Pop on over to Google and take a look at what Structure Tech's customers are saying. Five stars? You bet. Riddled throughout the 187 reviews you will see comments like "His inspection was the best we've ever had", "Extremely thorough!" and "His report was lengthy and included every detail that we discussed during the inspection." Reviews say it all!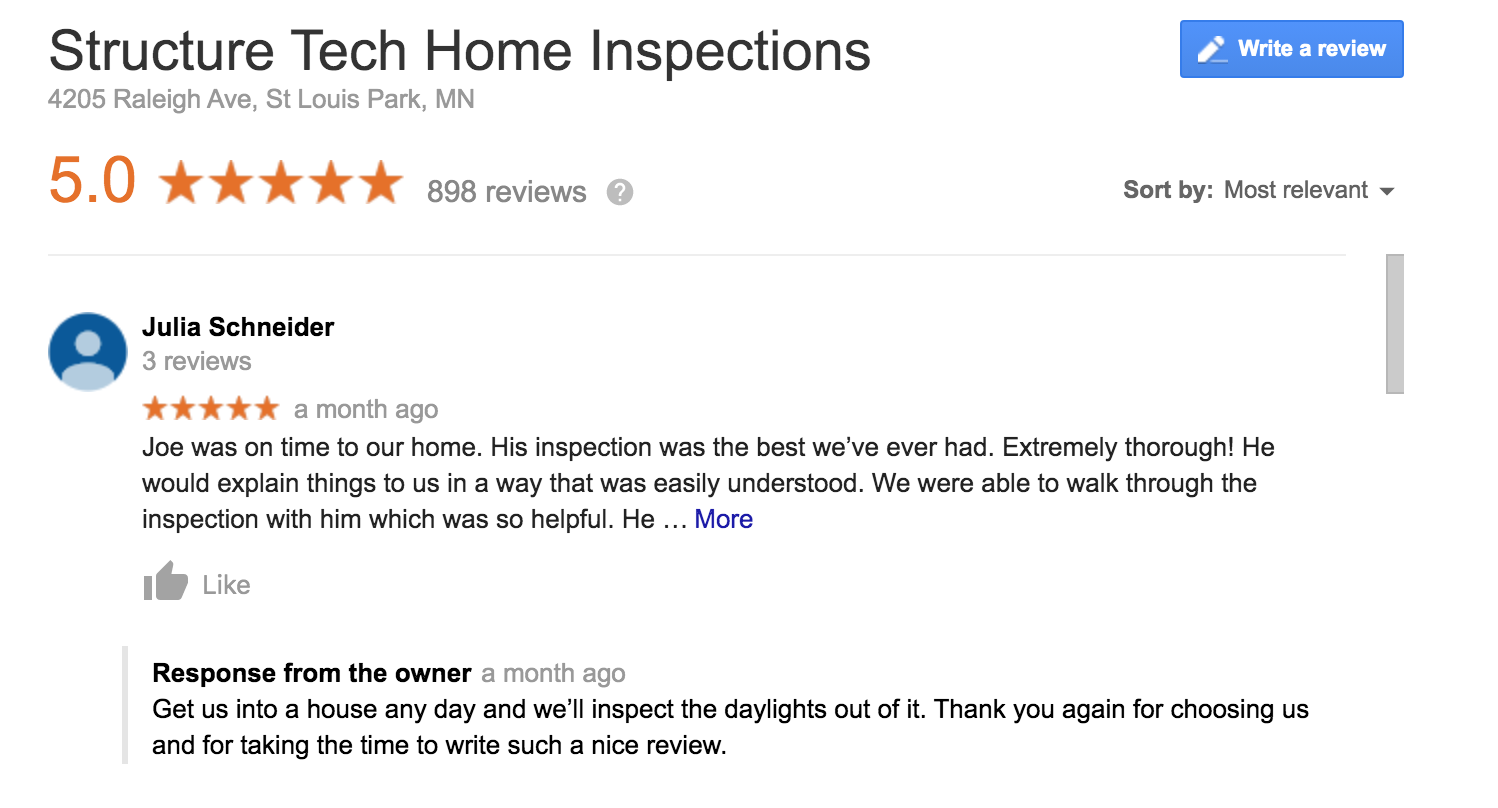 3. Experience
This team's depth of knowledge goes beyond surface level. They understand how buildings function because they examine thousands of homes a year. This means they've seen it all from poor decking support, to dangerous heating systems, to boulders literally being used as footings, and the list goes on.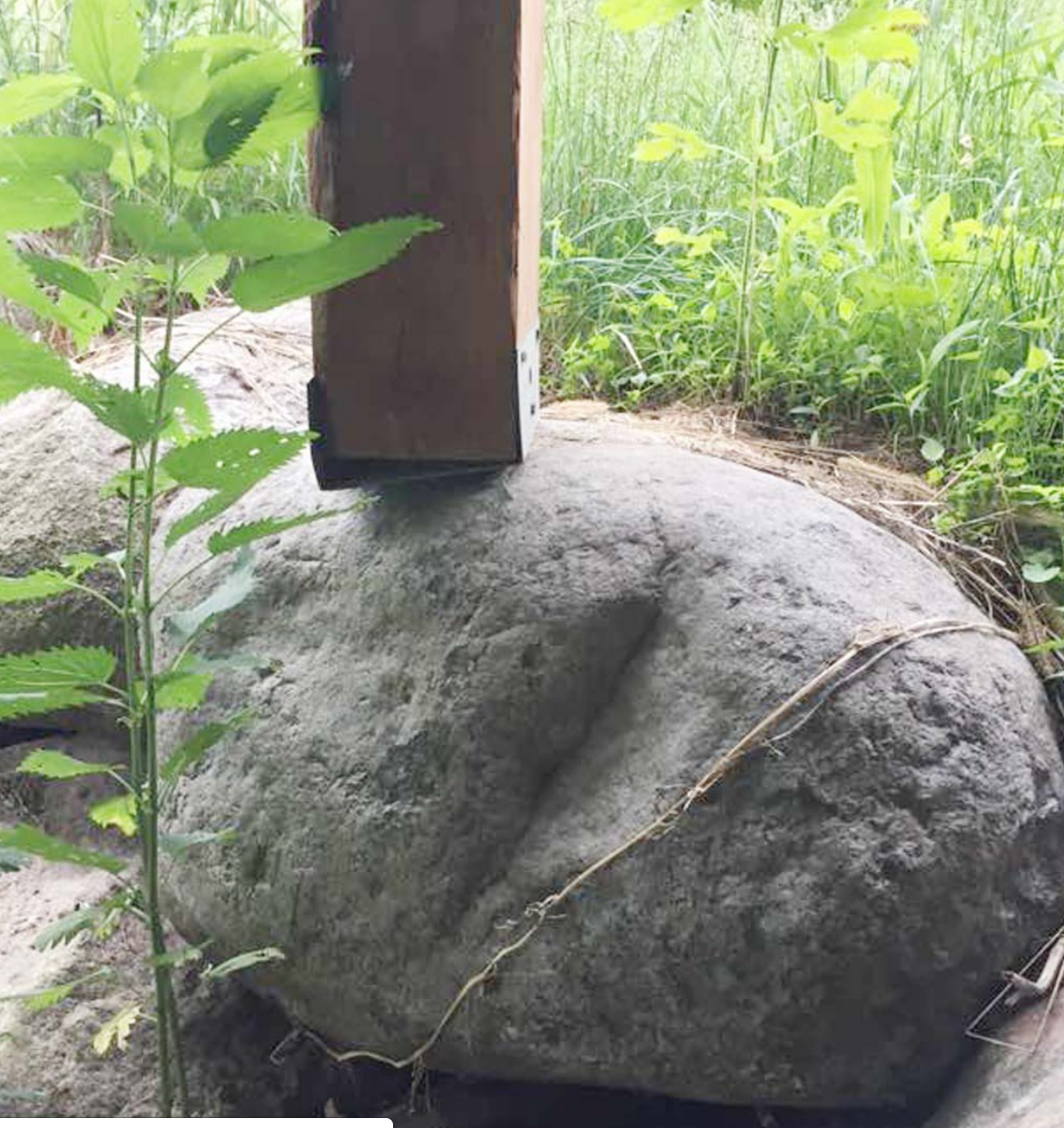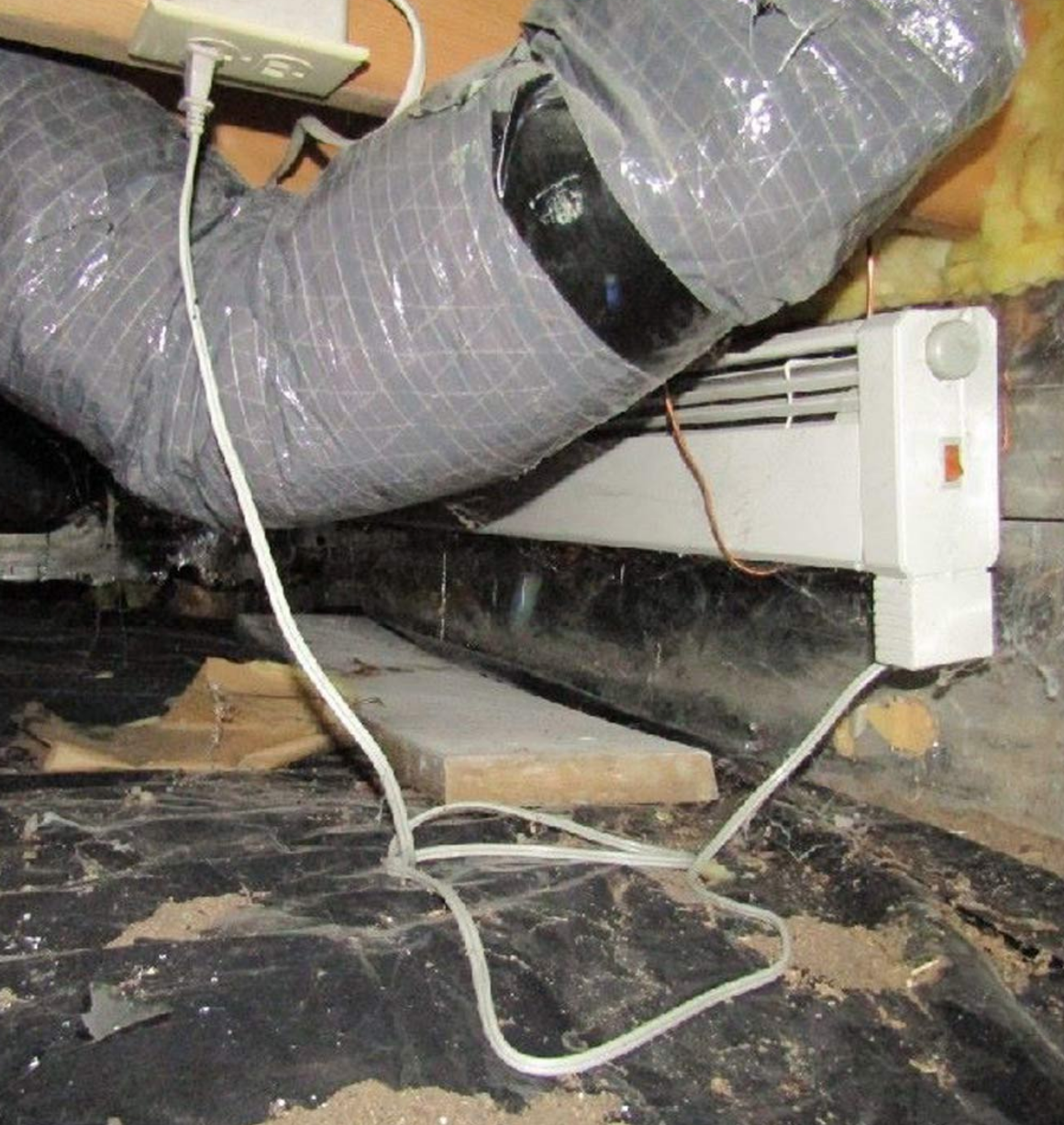 4. Education
If you have questions…Structure Tech has answers. Answers you can find just by looking at their blogs. Their convenient "search" feature allows you to look up specific topics of your choosing such as : Bath Fan Fire Hazards, Pre-Drywall Inspections, New Construction Inspection, Foundation Crack:Get an Engineer Every Time?, and Decks Attached through Brick Veneer. You can also find their articles and guest blogs at popular websites such as The Star Tribune and This Old House.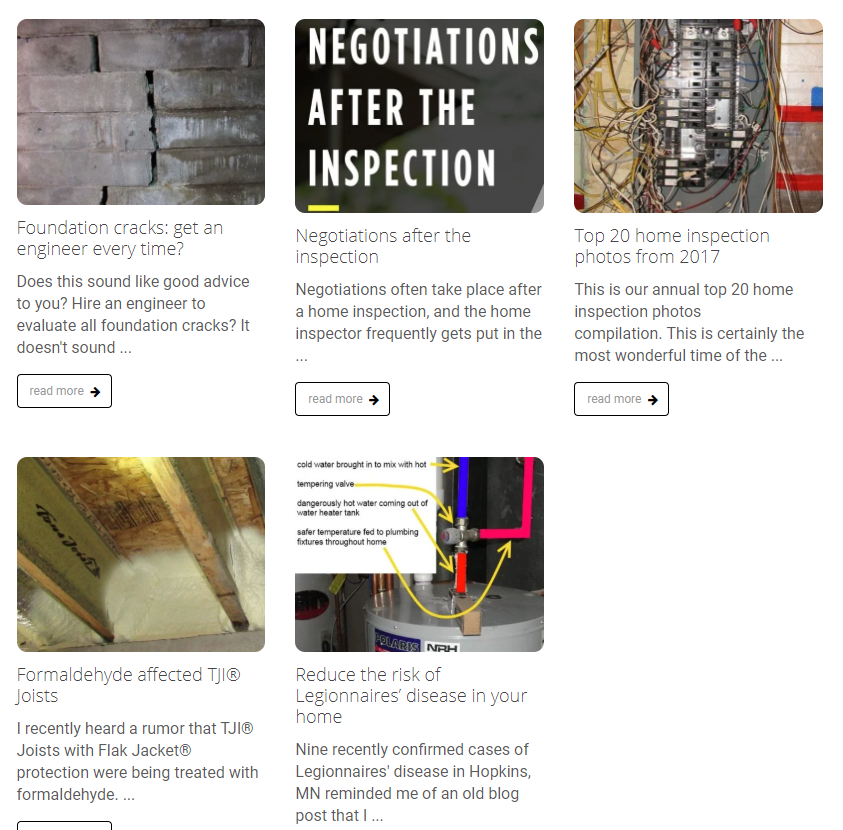 If you're looking for info on-the-go, The Structure "Talks" Podcast might be just what you need. You can stream episodes directly on their website or from the following platforms:

A few popular topics are: Basement Water, Sewers and Floor Drains, Problems with Story-and-a-Half Houses, and Ice Dams: How a Professional Fixes them the Right Way.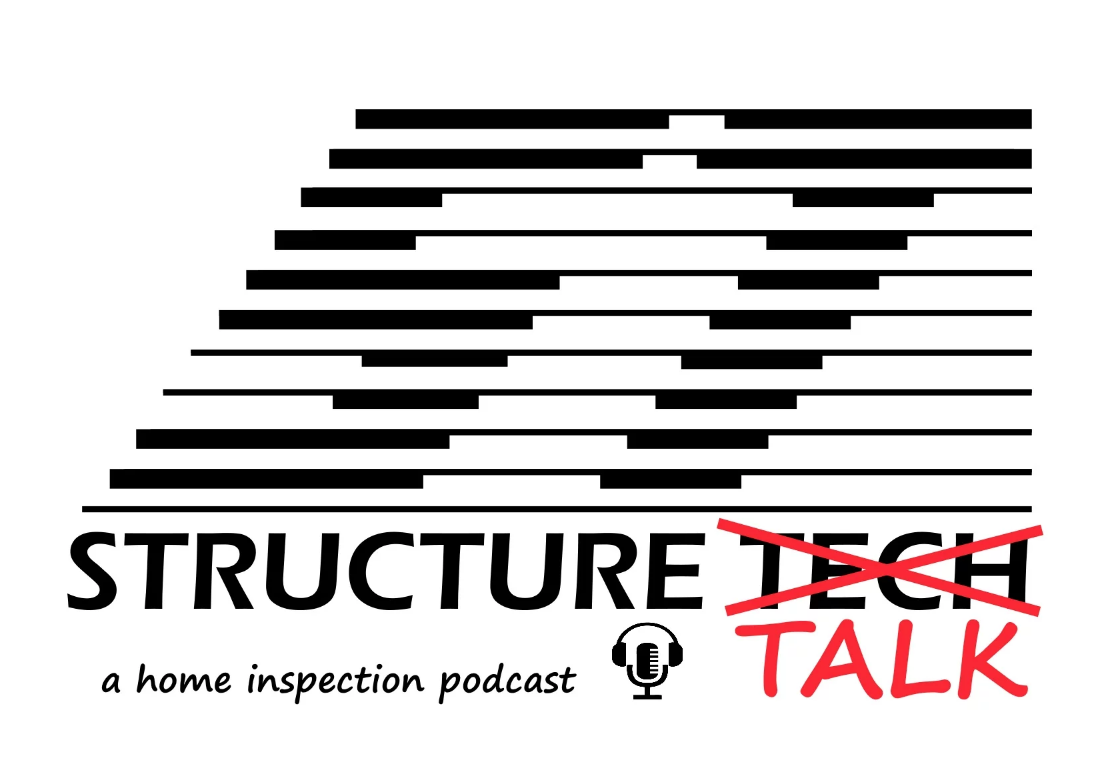 5. Fair Pricing
Structure Tech is completely transparent when it comes to their pricing. They openly acknowledge their pricing is the highest in the market, but for good reason. Accessing the best tools, technology, and an extremely well-trained staff, if you aren't completely satisfied with your home inspection from Structure Tech, you don't pay.
Now that's a company who stands behind their work. Watch the video below for a further explanation on Structure Tech's pricing or visit here to access their pricing calculator to estimate your costs.
6. Structure Tech takes care of their Team
The Minneapolis/ St. Paul Business Journal voted Structure Tech one of the best companies to work for in 2018. Studies show that autonomy in a company leads to increased satisfaction. This is just one of the perks that comes with working at Structure Tech.
Most employees have complete control over their calendars and work as often or as little as they like. On top of this the company offers on-going training, 401(k), disability insurance, and even has a health & wellness program. If you want to be a home inspector, Structure Tech is a good home for you, no pun intended!!
Structure Tech is a solid and honest company employing experts who far exceed traditional home inspection standards.
Complete Building Solutions, Engineering and Consulting, highly recommends Structure Tech services. Remember, we are here to support Structure Tech's customers if they need a secondary structural engineering inspection.

Thank you Rueben Saltzman and his awesome team at Structure Tech!!