Just when everyone thought winter was over, Minnesotan's got slammed with over 18 inches of snow! April never fails to keep us on our toes.
As you know, snowy winters like these can cause various problems on properties, particularly with retaining walls.
Today, we will be discussing how the winter season can affect boulder retaining walls if a proper water management system is not in effect.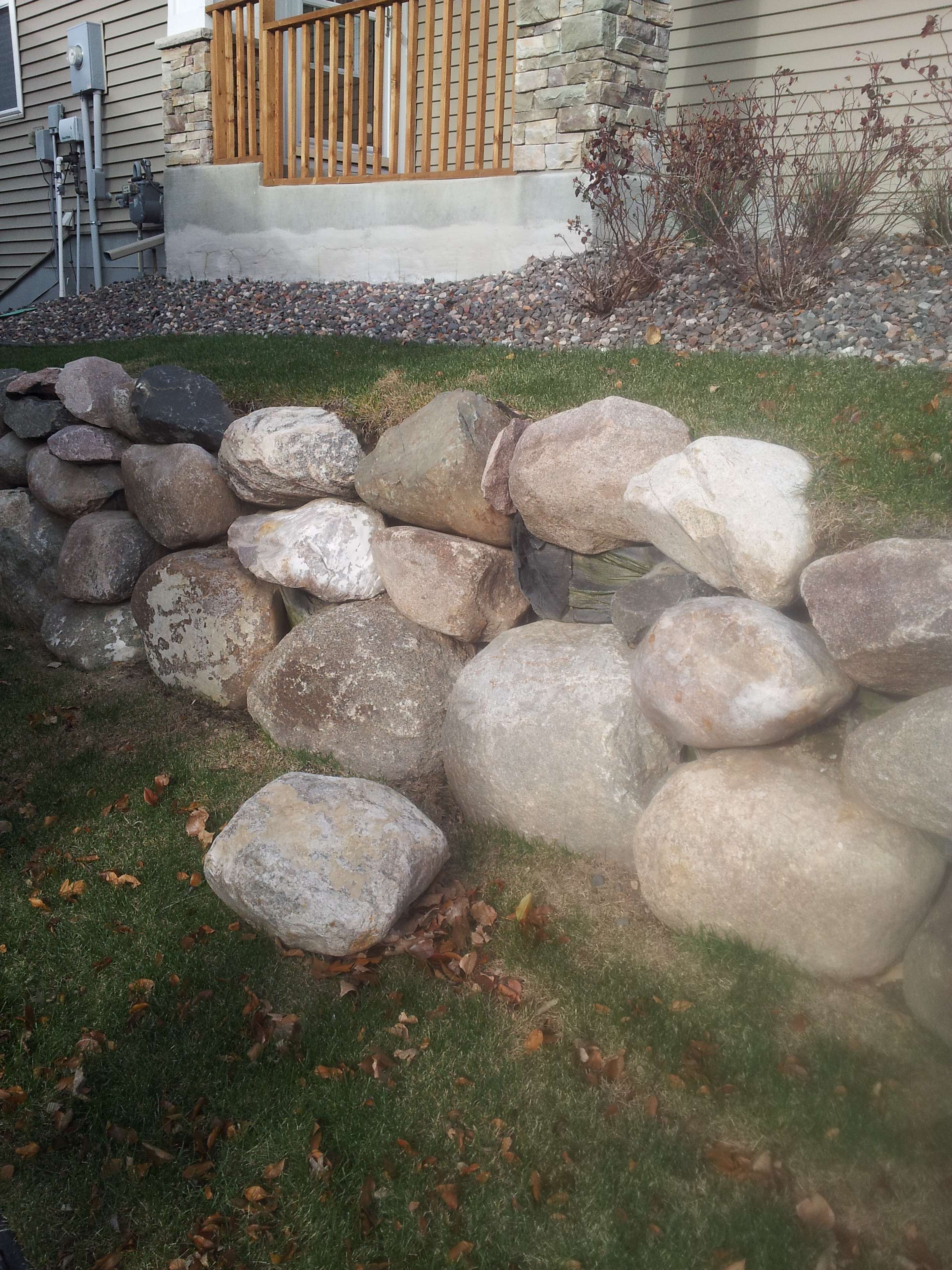 *Boulder Wall Failure
First, we want to make it known that there are several codes applicable to retaining walls. Most municipalities require an engineer to design any retaining wall that is over 4 feet tall.  With this being said, we want to touch on a few factors homeowners should be aware of when inspecting their existing retaining wall or when building a new one:
Water Management:
When water is allowed to infiltrate your retaining wall, it can actually cause settling and degradation. To avoid this, there are certain systems that must be included and implemented into your retaining wall design.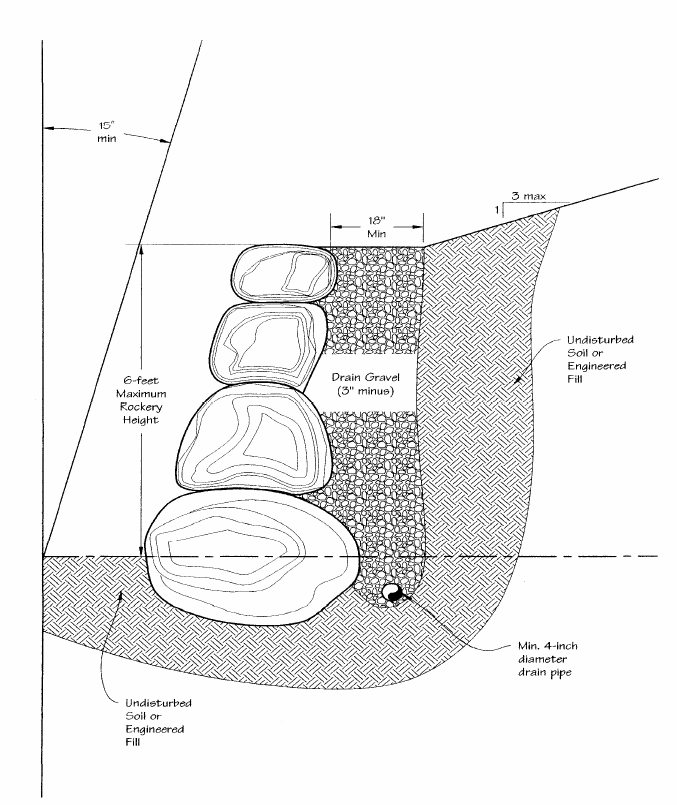 *Photo Credit: City of Sparks Community Development Department
Backfill:
Every newly built retaining wall has back fill soils that are put behind and/or below the wall and are compacted during construction. The type of soil selected is very important and often forgotten. For instance, Minnesota is comprised of organic and alluvial clay soils that retain water. Soils that retain water will be a nightmare when it comes to the preservation of your retaining wall. If these soils are existing on your property, you will want to remove them and use soils that do not retain water such as compactable aggregate soils. This could be anything from recycled asphalt and concrete (con-bit), to red rock gravel, or equivalent.
Drain bed:
In between the boulder wall and the backfill soil, there should be a drain bed. The drain bed is meant to invite water to enter so it can be directed behind the retaining wall and routed via PVC out the sides of the boulder wall laterally or out the front of the boulder wall through water exits. Appropriate drain bed soils can be washed aggregates or washed river gravel. Sand is not a good choice because it will just wash out.
Solutions for wet "swampy" land:
If your property is located on swampland or land with consistently wet soils, you will need to implement a system to prevent movement underneath the boulder wall itself. Because the soils are wet, a traditional footing won't work. One such solution we have found to be very successful is the implementation of geo-fabric layers and conbit in an s-shaped form.  To learn more about this specific system, feel free to give us a call.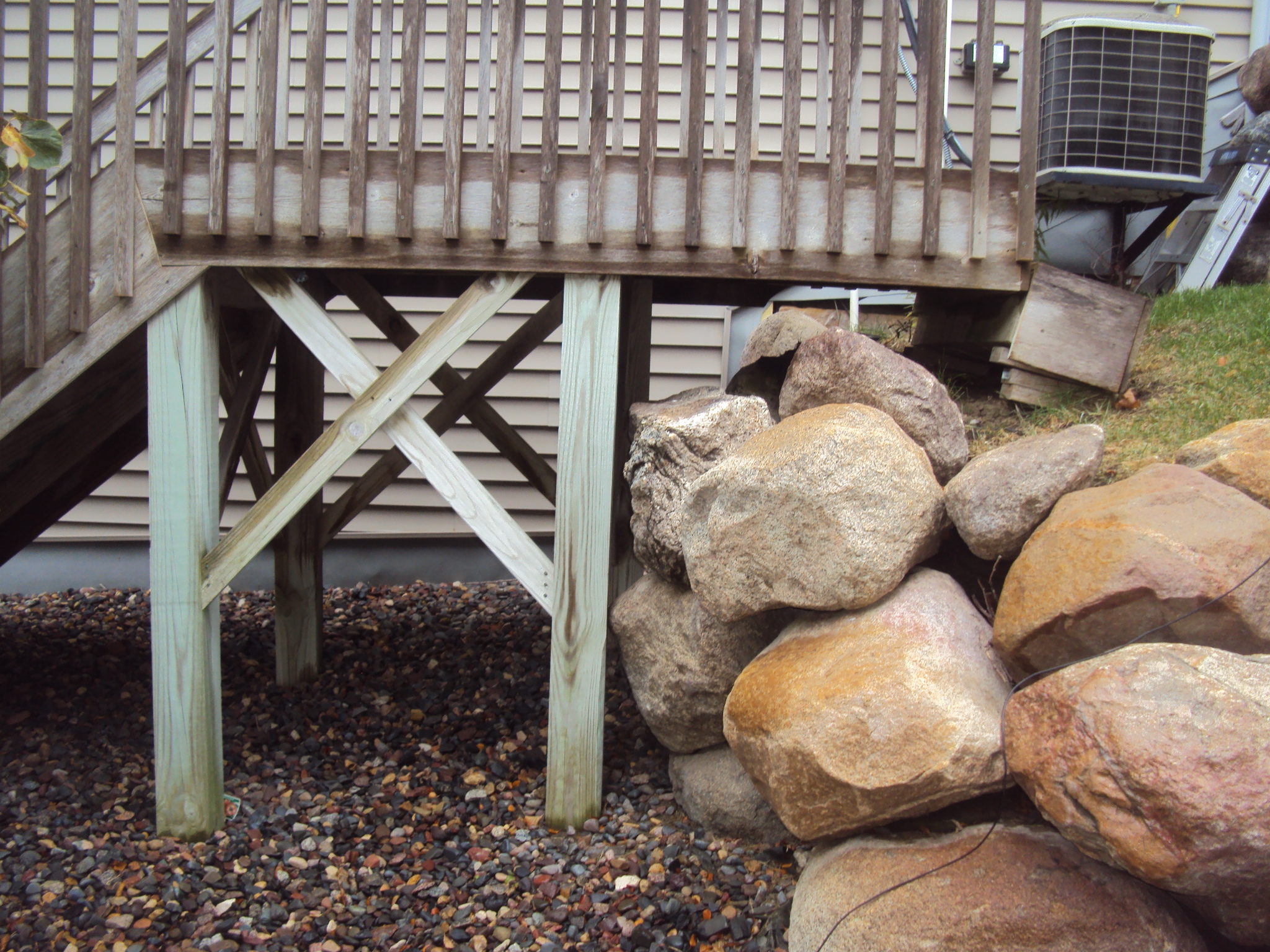 *Boulder Wall Failure
Overall, water needs to be directed away from the retaining wall. As the snow melts this season, be sure to inspect your wall. Do you notice pooling water, settlement, or degradation? If so, call Complete Building Solutions so we can help you create a solution that may help your retaining wall perform and last the way it is meant to.
612-868-2922
 Sources:
Source: City of Sparks Community Development Department. "Prescriptive Standards for Design, Installation and Inspection of Rockeries." Http://Cityofsparks.us/, cityofsparks.us/wp-content/uploads/2017/01/cs-eng-prescriptive-standards-for-rockerywalls.pdf.