Do you know anyone with a big ugly eye sore in their home or workplace? Unintentionally exposed venting systems and mechanical features can be both aesthetically displeasing and functionally inefficient. These "after-thoughts" happen more than you may think and are a result of poor planning and coordination between various professionals involved such as architects, HVAC, and engineers.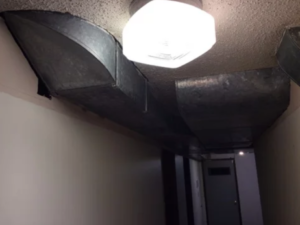 During a residential or commercial remodel or build it is imperative that your architect and HVAC professionals work together on the front end. HVAC ducting requires enormous amounts of space, and this must be accounted for on the architectural plans. Otherwise, you will end up with an eyesore like the one in the picture below. It can be very frustrating to build a structure from scratch and not end up with the vision you originally had.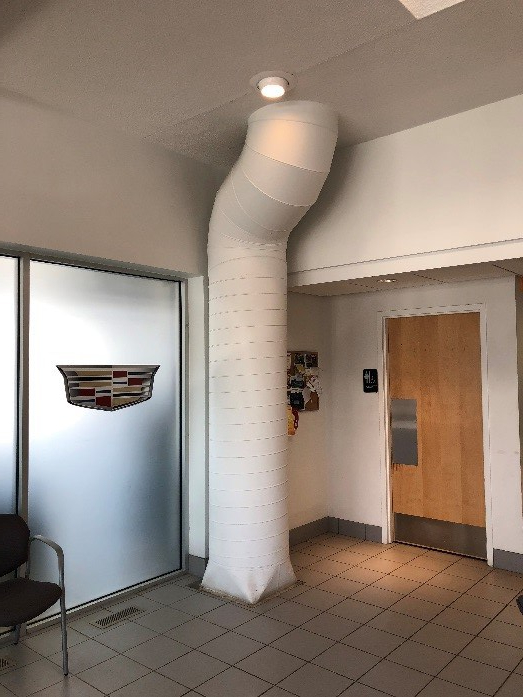 Communication failures or the lack of between architect and HVAC can also be very costly. The time spent on the back-end trying to design a creative way to implement the proper ducting adds up quickly. It's not fun to ask your architect to re-design plans, but this scenario may be better than finding out the HVAC system won't fit into the building you have already built.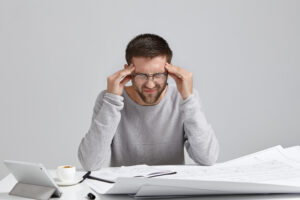 So, to avoid the headache, be sure your architect and HVAC team are communicating from the beginning. Once the plans have been established, they can be sent to a structural engineering firm for analysis. The engineers will ensure that the plans will be sustainable in the real world. This is the "cherry on top," confirming that your plans are functional and safe.
At Complete Building Solutions, we work with architects regularly on residential and commercial projects. We genuinely care about our customers and always make sure the necessary communications have taken place before we put a "stamp" on a customer's plans. Be sure to reach out today with questions about your new build or remodel project!